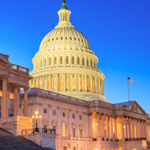 Real Estate Daily News Buzz is designed to give news snippets to readers that our (yet to be award winning) editors thought you could use to start your day. They come from various business perspectives, real estate, government, the Fed, local news, and the stock markets to save you time. Here you will find the headlines and what the news buzz for the day will be.
On Thursday, the Dow Jones Industrial average fell 8.70 points, or 0.1%, to 17,069.58. The Standard & Poor's 500 index slipped 3.07 points, or 0.2%, to end at 1,997.65. The NASDAQ composite dropped 10.28 points, or 0.2%, to 4,562.29.
Benchmark U.S. oil dropped $1.09 to $94.45 a barrel. Brent crude, a benchmark for international oils imported by many U.S. refiners, fell 94 cents to $101.83. Wholesale gasoline slipped 2 cents to $2.60 a gallon. Heating oil fell 3 cents to $2.836 a gallon. Natural gas fell 2.8 cents to $3.819 per 1,000 cubic feet.
RULING AGAINST BP COULD MEAN $18 BILLION IN FINES
NEW ORLEANS (AP) — BP could be looking at close to $18 billion in additional fines over the nation's worst offshore oil spill after a federal judge ruled Thursday that the company acted with "gross negligence" in the 2010 Gulf of Mexico disaster. U.S. District Judge Carl Barbier concluded that the London-based oil giant showed a "conscious disregard of known risks" during the drilling operation and bears most of the responsibility for the blowout that killed 11 rig workers and spewed millions of gallons of oil over three months. In the next stage of the case, set to begin in January, the judge will decide precisely how much BP must pay. Under the federal Clean Water Act, a polluter can be forced to pay a maximum of $1,100 in civil fines per barrel of spilled oil, or up to $4,300 per barrel if the company is found grossly negligent. Barbier's finding exposes BP to the much higher amount.
ECB SURPRISES WITH RATE CUTS, NEW STIMULUS PLAN
FRANKFURT, Germany (AP) — The European economy needs help. Most people didn't expect it would arrive quite this quickly. The European Central Bank cut interest rates Thursday and announced a program to pump money into the economy and stimulate lending by buying bundles of bank loans. The majority of analysts didn't think the ECB would move this soon. The reason for the stepped-up action: the eurozone's top monetary authority is worried. The 18 countries that use the euro showed no economic growth in the second quarter after four quarters of meagre expansion. Inflation is only 0.3 per cent annually, well below the ECB's goal of just under 2 per cent and another sign of economic weakness. And inflation expectations are slipping.
LEGAL OR NOT, THE POT BUSINESS IS STILL WACKY
NEW YORK (AP) — Legal or not, the business of selling weed in the U.S. is as wacky as ever. The tangle of rules and regulations that govern whether and how it can be grown, bought and sold create complexity and ambiguity that cause major headaches for marijuana businesses — and enticing opportunities for those who want to exploit it. The big issue: the nation hasn't decided whether marijuana is a dangerous illegal drug or not much worse than tobacco or alcohol. According to federal law, it is an illegal narcotic like heroin, with "no currently accepted medical use." But recent legalization pushes have made it legal — for medical use — in 23 states and Washington D.C. In Colorado and Washington State, it can be bought just for fun.
SEASON'S NEW PHONES ARE ALL ABOUT SELFIE IMAGE
BERLIN (AP) — Visit any tourist destination, and you're bound to see individuals and groups taking photos of themselves for sharing on social media. It's a declaration to the world that they were there. Pop stars such as Rihanna and Justin Bieber have helped popularize the trend, too, by posting stylized selfies to their leagues of followers. Even politicians are taking selfies with ordinary folks these days as a way of showing how close they are to voters. So it was only a matter of time before tech companies responded with phones and apps specifically designed to help people take more and better selfies. Several phones unveiled at the IFA tech show in Berlin this week sport higher-resolution front cameras, so selfies will come out sharper. Some even have apps that let you use the rear cameras, too. That means even clearer photos — and the use of the flash, if you need it.
STOLEN PHOTOS OF STARS FIND 'SAFE HARBOR' ONLINE
SAN FRANCISCO (AP) — Imagine what the Internet would be like if most major websites had imposed controls preventing the naked photos stolen from Oscar-winning actress Jennifer Lawrence and other celebrities from being posted online. The Internet would be less sleazy, but pre-screening more content might also mute its role as a megaphone for exposing abuses in government, big companies and other powerful institutions. To preserve the Internet as a free-wheeling forum, the U.S. Congress included a key provision in a 1998 law called the Digital Millennium Copyright Act that governs the online distribution of photos, video and text.
FAST-FOOD PROTESTERS CUFFED AT HIGHER –PAY RALLIES
NEW YORK (AP) — Police handcuffed dozens of protesters who blocked traffic in dozens of cities across the country on Thursday in their latest attempt to escalate efforts to get McDonald's, Burger King and other fast-food companies to pay employees at least $15 an hour. The protests, which were planned by labour organizers for about 150 cities nationwide throughout Thursday, are part of a campaign called "Fight for $15." Since the efforts began in late 2012, organizers have switched up their tactics every few months to bring attention to the protests, which have attracted spotty crowds. Organizers previously said they planned to engage in nonviolent civil disobedience on Thursday, which they predicted might lead to arrests.
US COMPANIES ADDED 8,000 MORE JOBS IN AUGUST
WASHINGTON (AP) — U.S. businesses added jobs at a healthy pace in August, according to a private survey, the fifth straight month of solid gains. Payroll processer ADP said Thursday that private employers added 204,000 jobs last month, down from 212,000 in July, which was revised slightly lower. Job gains above 200,000 are usually enough to lower the unemployment rate. The figures suggest that the government's jobs report, to be released Friday, will also show a solid increase. But the ADP numbers cover only private businesses and sometimes diverge from the government's more comprehensive report. Economists surveyed by FactSet forecast that the government's report will show that 220,000 jobs were added in August, while the unemployment rate slipped to 6.1 per cent.
APPLICATIONS FOR U.S. JOBLESS AID ROSE BY 4,000 LAST WEEK
WASHINGTON (AP) — Slightly more Americans sought unemployment benefits last week, but the total number receiving aid remained at its lowest level in more than seven years. Applications for unemployment aid rose 4,000 to a seasonally adjusted 302,000, the Labor Department said Thursday. The four-week average, a less volatile measure, increased 3,000 to a still-low 302,750. A steady decline in applications over the summer means that 2.46 million people collected benefits last week, the fewest since June 2007, a few months before the Great Recession began. Applications for benefits tend to reflect the pace of layoffs. When employers keep their workers, it suggests that they are more confident about economic growth and possibly ready to increase hiring.
TPD IS RECIPIENT OF STATE GRANTS TO BUY EQUIPMENT
TUCSON - More than $250,000 in grants from the Arizona Governor's Office Of Highway Safety (GOHS) helped TPD purchase six police motorcycles, two unmarked SUVs, 24 laser speed detection devices, and more. When combined with additional equipment and overtime funding for training, education and enforcement in the areas of speed, impaired driving, pedestrian and bicycle safety, and occupant protection, GOHS has provided more than $2 million in grant funding for Tucson over the last three years. In recognition of the efforts of GOHS and Director Alberto Gutier, the Tucson Police Department will hold a news conference tomorrow at 10 a.m. at the front entrance of the TPD's Traffic Division at 1310 West Miracle Mile. The items purchased with the grant funds will be on display. Read the news release: https://1.usa.gov/1o1Jg53
Arizona Governor's Office of Highway Safety: https://bit.ly/1cWb8oH
NEW PROGRAM IN TUCSON AIMED AT BOOSTING HOMEOWNERSHIP
TUCSON - A new program is offering $5.5 million to increase homeownership and strengthen neighborhoods in Tucson. Wells Fargo, NeighborWorks America®, the Primavera Foundation, Tucson Mayor Jonathan Rothschild, and South Tucson Mayor Paul Diaz announced the Tucson NeighborhoodLIFT® program last month. Down payment assistance of $15,000 will be available for eligible homebuyers with annual incomes that do not exceed 120 percent of the Tucson area median income – about $68,400 for a family of four – with income maximums varying depending on family size and type of loan. Among other things, potential buyers must complete an eight-hour homebuyer education session with The Primavera Foundation or another HUD-approved counseling agency. Participants must commit to live in the home for five years and qualify for a first mortgage with any lender. The Tucson NeighborhoodLIFT® program begins with a free homebuyer event this Friday and Saturday, 10 a.m. to 7 p.m., at the Tucson Convention Center. Pre-registration is closed, but walk-in appointments may be available. From Market Watch/Wall Street Journal: https://on.mktw.net/XdOvs0
Tucson Wells Fargo NeighborhoodLIFT® program information and registration: https://bit.ly/1Bc8CVY
FEDERAL GRANT TO BOOST TUCSON'S RAIL CAPACITY
TUCSON - A $5 million grant to improve rail capabilities in Tucson has been awarded, a year after it was announced. A Transportation Investment Generating Economic Recovery (TIGER) grant - the same type of grant that also helped fund the Sun Link Tucson Streetcar - was awarded by the U.S. Department of Transportation to the Port of Tucson and Pima County. The money will fund a $13 million project to build an off-ramp for Union Pacific to enter the port without delaying other trains or motorists sitting at the Kolb Road railroad crossing, near Interstate 10. Pima County officials estimate the port could add up to 100 logistics jobs once the project is operational. Construction is expected to take about six months.
TUCSON AMONG BEST CITIES FOR RETIREES
TUCSON - A new study by WalletHub, a personal finance website, finds Tucson to be the 24th best place for retirees among the nation's 150 largest cities. That puts Tucson ahead of Gilbert, Chandler, Glendale and Phoenix. The study praised Tucson for its affordability, nice weather, and quality of life issues of interest to seniors, including percentage of residents of retirement age who are still working, a low crime rate, and good air and water quality. Tucson also fared well in the category of activities, such as the number of recreation and senior centers, fishing facilities, and public golf courses. The report also says communities in Arizona, Florida and Texas benefit from good weather. WalletHub study: https://bit.ly/1ryHUUi