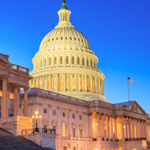 Real Estate Daily News Buzz is designed to give news snippets to readers that our (yet to be award winning) editors thought you could use to start your day. They come from various business perspectives, real estate, government, the Fed, local news, and the stock markets to save you time. Here you will find the headlines and what the news buzz for the day will be.
On Monday, the Dow Jones Industrial average fell 25.94 points, or 0.2%, to 17,111.42. The Standard & Poor's 500 index lost 6.17 points, or 0.3%, to 2,001.54 and the NASDAQ composite added 9.39 points, or 0.2%, to 4,592.29.
Benchmark U.S. oil fell 63 cents to $92.66. Brent crude, a benchmark for international crudes imported by U.S. refiners, slipped 62 cents to $100.20 in London. Wholesale gasoline lost 2.15 cents to $2.562 a gallon. Heating oil fell 1 cent to $2.809 a gallon. Natural gas gained 8.3 cents to $3.876 per 1,000 cubic feet.
SOUTHWEST CHANGING THE LOOK OF ITS PLANES
DALLAS (AP) — Southwest Airlines is putting a new paint job on its planes, adding a splash of bright colour as it enters middle age and faces many changes. The airline introduced its new livery Monday to a rally of several hundred employees in a hangar at its headquarters next to Dallas Love Field. Blue is still the dominant colour, but the planes will also have red, yellow and blue swooshes on the tail and wing tips and "Southwest" in big letters along the side of the fuselage. The red belly is gone.
US JOB MARKET'S LINGERING WEAK SPOT: STAGNANT PAY
WASHINGTON (AP) — The U.S. job market has steadily improved by pretty much every gauge except the one Americans probably care about most: Pay. The unemployment rate has sunk to a nearly normal 6.1%. Employers have added a robust 2.5 million jobs the past 12 months. Layoffs have tumbled. Yet most people are still waiting for a decent raise. Friday's August jobs report confirmed that average hourly pay has crept up only about 2 per cent a year since the recession ended five years ago — barely above inflation and far below the gains in most recoveries. Just why pay has been so weak has mystified analysts.
HOME DEPOT CONFIRMS BREACH IN US, CANADA STORES
NEW YORK (AP) — Home Depot confirmed on Monday that its payment systems have been breached, and says the hack could affect customers who used credit and debit cards at U.S. and Canadian stores. The largest U.S. home improvement chain says it has not found evidence that debit card PINs were compromised, nor that online customers, or shoppers at stores in Mexico are affected. The company did not say how many cards might be affected, but did say that customers will not be held responsible for fraudulent charges to their accounts. Home Depot said it is looking into the breach and is working with outside firms, its banking partners and the U.S. Secret Service. The Atlanta company says the investigation is focused on the months since April.
GE, HOME APPLIANCE PIONEER, GIVES UP ON CONSUMERS
NEW YORK (AP) — General Electric, a household name for more than a century in part for making households easier to run, is leaving the home. The company is selling the division that invented the toaster in 1905 and now sells refrigerators, stoves and laundry machines. GE instead wants to focus on building industrial machines such as aircraft engines, locomotives, gas-fired turbines and medical imaging equipment — which are much bigger and more complex than washers, and more profitable. GE, based in Fairfield, Connecticut, Monday announced the sale of its appliance division to the Swedish appliance maker Electrolux for $3.3 billion. Electrolux will still sell appliances under the GE brand in attempt to leverage the company's long history.
WILL APPLE FINALLY REVEAL ITS NEXT BIG THING?
SAN FRANCISCO (AP) — Apple is poised to reveal its next big thing in a crucial attempt to prove its technological tastemakers still have the power to mesmerize the masses. The trend-setting company is expected to rouse the still-slumbering market for wearable computers with a smartwatch or bracelet equipped to monitor health, help manage homes and even buy merchandise. Apple is a late arrival to this relatively new niche: several other companies already sell smartwatches that are being greeted with widespread indifference. If any company can transform the landscape, it's likely to be Apple Inc. The company shifted the direction of digital technology with the iPod, iPhone and iPad. Other MP3 music players, smartphones and tablet computers were first to market, but the devices didn't enthrall consumers until Apple imbued them with a sense of elegance, convenience and wizardry.
CHICK-FIL-A FOUNDER S.TRUETT CATHY DIES AT 93
ATLANTA (AP) — Chick-fil-A founder and billionaire S. Truett Cathy rose from poverty, building a privately held restaurant chain that famously closes every Sunday but drew unwanted attention for the Cathy family's opposition to gay marriage. Cathy died early Monday at 93. He opened his first postwar diner in an Atlanta suburb in 1946 and by 1967 he had founded and opened his first Chick-fil-A Inc. restaurant in Atlanta. Over ensuing decades, the chain's boneless chicken sandwich he is credited with inventing would propel Chick-fil-A expansion to more than 1,800 outlets in 39 states and the nation's capital. By early 2013, annual sales topped $5 billion. Under the religiously conservative founder, the chain gained prominence for its Bible Belt observance of Sunday. Those religious views helped win Cathy and his family a loyal following from conservative customers, but also invited protests when Cathy's son defended the company's donations to groups campaigning against gay marriage.
GENERAL MILLS BUYING MAC AND CHEESE MAKER ANNIE'S
NEW YORK (AP) — Packaged food giant General Mills plans to buy Annie's, the maker of rabbit-shaped mac and cheese, for $820 million, adding more natural and organic packaged offerings as consumers' tastes change. General Mills Inc., the company behind classic food brands such as Pillsbury dough, Progresso soups, Yoplait yogurts and Cheerios and Cinnamon Toast Crunch cereal, has been trying to cut cost and has tweaked its recipes as sales stagnate. Sales have suffered as Greek yogurt and breakfast sandwiches became popular options for the morning meal. General Mills was slow to realize the growing demand for Greek yogurt, which has more protein than regular yogurt, but it has been adding some other options that it hopes consumers will consider healthier. Annie's sales, on the other hand, grew 20 per cent in its latest fiscal year. General Mills said Monday that Annie's "convenient meals" and snacks businesses were particularly attractive. Annie's also makes other pastas, frozen pizzas, and snacks like crackers and fruit snacks.
NY JUDGE SENTENCES EX-TRADER TO 9 YEARS IN PRISON
NEW YORK (AP) — A former portfolio manager convicted of helping his firm earn more than a quarter-billion dollars illegally through insider trading has been sentenced in New York to nine years in prison. Boca Raton, Florida, resident Mathew Martoma was sentenced Monday. Prosecutors say Martoma and Stamford, Connecticut-based SAC Capital Advisors dumped millions of shares of two pharmaceutical companies after he learned in 2008 about the secret results of an Alzheimer's drug trial. The government says Martoma corrupted a University of Michigan professor in charge of the safety committee for what was hoped to be a breakthrough drug to control the incurable memory-destroying disease. Martoma's attorney insists he made a sensible decision to sell the bloated stocks of the pharmaceutical companies that sponsored the drug trial. Martoma's billionaire boss, Steven A. Cohen, has disputed the allegations involving his company.
TREASURY TO LIMIT PROFITABILITY OF OVERSEAS SHIFTS
WASHINGTON (AP) — The Obama administration will decide "in the very near future" what actions it can take to make it less profitable for U.S. companies to shift their legal addresses to other countries, Treasury Secretary Jacob Lew said Monday. A growing number of U.S. companies are shifting their addresses abroad in an effort to reduce their U.S. taxes. The maneuver is known as a corporate inversion. In a speech Monday, Lew said these companies are eroding the U.S. tax base and shifting the burden of funding the government to other taxpayers. He said the best way to address the issue is for Congress to overhaul the U.S. tax code making it more attractive for companies to stay in the U.S. With tax reform facing an uncertain future in Congress, Lew pressed lawmakers to pass legislation making it harder for U.S. companies to pull off corporate inversions.
POUND SINKS AS SCOTTISH INDEPENDENCE RACE TIGHTENS
LONDON (AP) — Britain's main political leaders scrambled Monday to offer Scotland greater autonomy in a last-minute bid to stave off independence, as the pound sank on opinion polls suggesting separatists are gaining ground — and may even be in the lead. A Yes vote in next week's referendum would end Scotland's 307-year-old union with England and plunge Britain into uncharted constitutional and economic waters. Many British politicians and business leaders have long considered that outcome unlikely, and for months polls have put the anti-independence side ahead. But the gap has narrowed ahead of the Sept. 18 vote and one survey released Sunday by pollster YouGov showed the two sides nearly even.