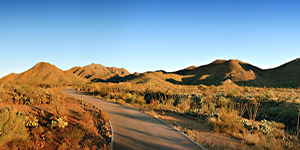 PSP Ventures LLC, an affiliate The Remington Group of Tucson (Jamie Argueta, manager) paid $2.35 million ($5,452 per lot) for 431 paper lots at Sycamore Canyon II in the Sycamore Canyon Master Planned Community of Vail, Arizona. Nestled near the base of the Santa Rita Mountains, this was also a buy out of the Sycamore Springs Partnership by Remington Development.
The Remington Group plans to donate 30 of these lots, or about 5.5 acres, to the Vail School District, for next year's construction of a new elementary school. One of the distinguishing characteristics of the Vail School District is the positive relationship that exists between the school district and its surrounding community. Local businesses, government officials, and non-profit organizations often step to the plate with assistance.
The District has won countless awards, achieved honors, and been highlighted across the country, but none of these accomplishments could have taken place without the support of the community.
Three of Tucson's homebuilders, Richmond American, Sombra Homes and Pepper Viner are already offering a variety of homes within the community with architectural themes that reflect the region's heritage of Spanish, Mission and Southwestern traditions.
The remaining 401-lots will be developed for builders, of these there are 150- 70 ft., 87- 80 ft. lots and the balance ranging from 10,000-square-feet to half acre estate lots.
Sycamore Canyon is located west of Houghton Road and just south of Sahuarita Road at Harrison Road. I-10 only minutes away from downtown Tucson about a 30 minute drive.
The natural beauty of the community lends itself perfectly to the over 7.5 miles of desert trails that traverse the neighborhoods. Native plants, animals and beautiful views of the surrounding area can be seen on the trails while walking or running safely within the confines of the community. Another 2.8 mile loop trail is planned when the second phase of the neighborhood is completed, adding even more diversity to residents' morning hike.
See the Sycamore Canyon Trail Map Here sycamore canyon trail map.pdf
To learn more call Remington Realty at 520.219.1815 or visit https://www.remingtonrealtyaz.com/
Login in for additional information,  also see RED Comp #2359.