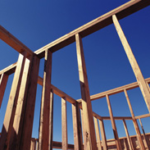 Richmond American Homes of Arizona (James Gaulin, Director of Land Acquisition) acquired 36 SFR lots at Gladden Farms Block 17 for $1.3 million ($36,500 per lot) in Marana, a community in Northwest Tucson. The finished lots are 65' x 112' in this partially built out community. Richmond has constructed 47-homes in Block 8 at Gladden Farms, known as Arbors at Gladden Farms, and with only six lots remaining in that subdivision, moved over to Block 17 to continue building its popular models. The seller was Bell Hollow, LLC (Steve Russo, managing member) of Tucson.
This article has been archived, please login for access or subscribe now by going to the subscribe tab at the top of page.
[mepr-show rules="58038"]Meanwhile in the South of Tucson, Richmond American bought 39-lots at Sycamore Point for $1.35 million ($34,500 per lot) in Tucson. Located at the southwest corner of I-10 and Kolb Road, Sycamore Point is a new community for Richmond American Homes that will be joining D.R. Horton there. This transaction is the first phase of a two-part option for 84 finished SFR lots. The lots are 40' x 110'. The developer and seller is West Kolb, LLC and affiliate of R.B. Price Company (Richard B. Price, managing member) of Tucson.
Dan Feig and Aaron Mendenhall with Chapman Lindsey of Tucson handled both of these transactions.
Richmond American is a wholly owned subsidiary of M.D.C. Holdings, Inc., (NYSE:MDC) a Delaware Corporation based in Colorado since 1972. The homebuilding operations are comprised of many homebuilding subdivisions. Its Financial Services segment consists of HomeAmerican Mortgage Corporation, which originates mortgage loans mainly for its homebuyers, American Home Insurance Agency, Inc., which offers third-party insurance products to its homebuyers, and American Home Title and Escrow Company, which provides title agency services to the Company and its homebuyers in Colorado, Florida, Maryland, Nevada, Virginia and West Virginia. The Company builds and sells mainly single-family detached homes that are designed and built to meet local customer preferences. The Company is a general contractor for all of its projects and retains subcontractors for land development and home construction.
Richmond American ranked 11 in the top 100 homebuilders for 2012, with 3,740 closing for the year.
Gaulin can be reached at (520) 544-2700. Feig and Mendenhall should be contacted at (520) 747-4000.[/mepr-show]
Login for additional information.
[ismember] Sale date on Gladden Farms was 8/6/2013. Sale date on Sycamore Point was 8/13/2013.  [/ismember]