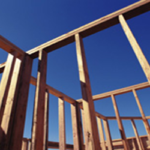 Richmond American (Rick Morris, Land Acquisition) purchased 50 platted and engineered lots at Mountain Vail Estates for $1.501 million ($30,000 per lot). This is the first half of approximately 94 lots being re-platted by the seller, MC 140 LLC, an affiliate of Diamond Ventures.
Buyer will develop the lots for construction. This is not Richmond's first acquisition in this southeast subdivision with 501-lots in the Houghton Corridor.
Lot sizes were reported to be about 80 percent 50'x115' and 10-15 percent 60' wide lots.
To learn more, see RED Comp #3968.
Richmond American also purchased 34 platted lots at Linda Vista Heights for $884,000 ($26,000 per lot) in this northwest submarket of Tucson for development. Lots are 50'x110' and 50'x 120'.
Charlie Bowles of Bowles Realty & Investments in Tucson handled the transaction for the seller.
To learn more, see RED Comp #3956.
At Eagle Point Estates, in the western submarket of Tucson, DR Horton purchased 8-SFR lots for $318,000 ($39,750 per lot). This was a part of a rolling option agreement for 83-lots at Eagle Point Estates. The seller, Tierra Valencia of Tucson is an affiliate of the Estes Companies (Bill Estes III, manager).
DR Horton began construction at Eagle Point Estates back in January 2015 and are over half-way to completion, with 42-lots remaining
Dan Feig and Aaron Mendenhall of Chapman Lindsey represented DR Horton in the transaction.
To learn more, see RED Comp #3959.