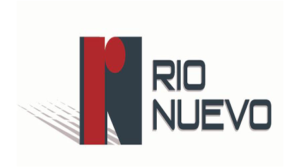 At its June 28th meeting, the Rio Nuevo Board advanced two important projects for the continued development of downtown and the Westside.  The Board directed the issuance of an Invitation for Bids ("IFB") to construct the new Greyhound terminal that will be located near Broadway and Euclid.  The budgeted $1,900,000 project will be awarded to the low bidder that satisfies all of the IFB requirements which mandate recent significant and similar commercial contractor experience. The Bids will be opened at the end of July with the contract being awarded almost immediately thereafter. Upon completion of construction, the terminal will be leased by the District to Greyhound Corporation pursuant to the existing Build to Suit Lease.
In further action the Board unanimously approved moving forward with the Mercado Annex retail development west of I-10 at the corner of Cushing and Avenida Del Convento, directly across the street from the planned Caterpillar headquarters building. The Board will now partner with Gadsden Development to activate 15,000 square feet of new retail, restaurant and beverage venues in what is called The Mercado Annex.  Gadsden representatives indicated the project is nearly 100% leased and will break ground later this summer.
The Board also discussed some additional assistance to the Marist housing development, which has lost a piece of the funding for the $24 million project, placing the entire project at risk.  Rio Nuevo representative will meet with the developers to see how the project can manage a $2 million reduction in funding, with some of that gap possibly funded by The District.
The Board was also updated on the status of the hockey renovation for the TCC Arena.  The locker room corridors have been gutted and construction is on time and on budget to renovate the facilities both for the new Tucson Roadrunners as well as for the University of Arizona hockey team. The new AHL Roadrunners first game is scheduled for October 9, 2016 and will be a Red/White scrimmage with members of the NHL Phoenix Coyotes.  The Roadrunners will play 34 home games in the TCC arena and, according to the team, ticket sales have been brisk.