Chairman McCusker began the Board meeting with continued positive news for 2022, sales tax in the district continues to increase.
Borderlands Brewery brings you Sonora Moonshine Company
In a fast-paced meeting with several presentations, the Rio Nuevo Board unanimously approved a new restaurant concept from the owners of Borderlands Brewery which will be located in the old VFW Building at 5th Avenue and Congress. The new venue, called Sonoran Moonshine Company, will offer an agave driven cocktail menu, a street level restaurant and outdoor patio and exclusive basement speak easy.
The Board agreed to invest $380,000 toward the requested improvements.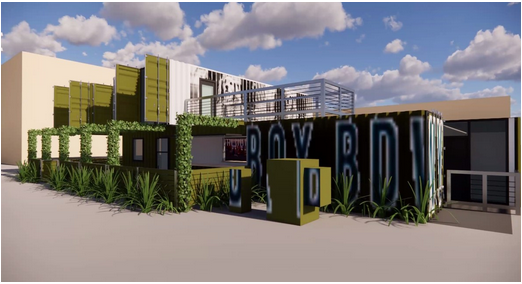 Boxyard on Broadway
Immediately next-door the Board also approved a new container village concept called Boxyard on Broadway owned and operated by Brenndon Scott, owner of the Boxyard on 4th Avenue. The Board approved up to $600,000 to support the $2 million construction of renovated shipping containers. The investment will help to develop a new food and beverage establishment on what is now a vacant lot.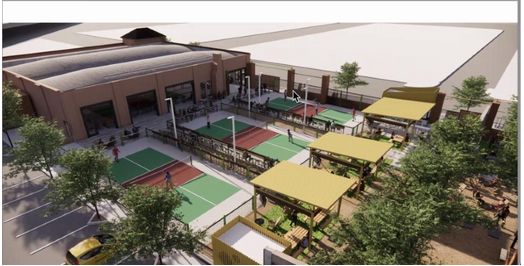 340 North Sixth Avenue
The Board went on to approve an additional investment of $1.2 million into Scott Stiteler's project known as 340 N Sixth Avenue, which is expanding and renovating the 90 year old Corbett Building to include a new restaurant, beer garden, five new pickleball courts and parking for 186 cars. "This is a homerun for Tucson and redefining for downtown," said board member Edmund Marquez.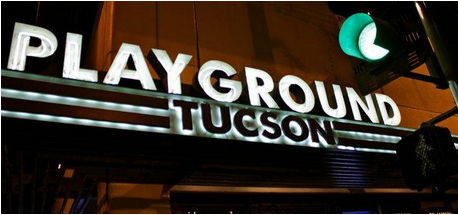 PLAYGROUND Restaurant & Bar
Stiteler also asked for and received $800,000 in investment support to open an expanded Playground restaurant and bar, one of the original restaurants opened in the new downtown entertainment district. The combined incremental revenue is forecasted at almost $14 million a year from these new projects.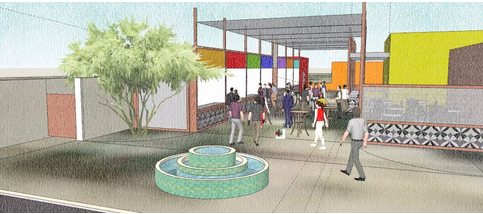 Zemam's Street or "Z Street"
The Board finalized the lease agreement for Zemam's Street or "Z Street", located at Treat and Broadway, to build out a new African themed entertainment venue, including the original Zemam's, one of Arizona's legacy food establishments. The Rio Nuevo Board will build an adjacent parking lot on land reclaimed from the Sunshine Mile widening.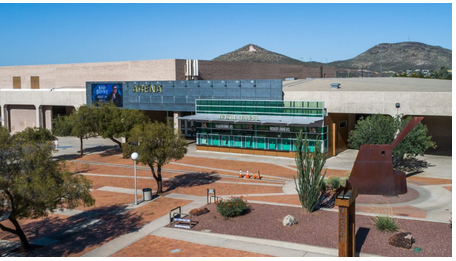 Tucson Convention Center
The Board subsequently approved the contract with Crown Castle to install 5G cellular service throughout the Tucson Convention Center campus, creating extended cellular coverage on the 30-acre grounds.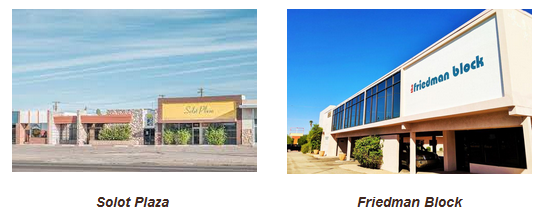 New Information Just In from Rio Nuevo
Rio Nuevo announced it has selected the prospective private sector partners for two complete blocks along the Sunshine Mile ( north side of Broadway between Country Club and Euclid). Rio Nuevo solicited for private developers to take responsibility for and finance the renovation of dozens of vacant properties along Broadway that would otherwise have been demolished.
The team from Larsen Baker has been selected as the Awardee for the Solot Plaza ( 16 properties on the northside of Broadway between Treat Avenue and Tucson Boulevard). The Grant Krueger team ( Union Public House, Reforma, Proof ) has been selected as the Awardee for the Friedman Block ( 16 properties on the northside of Broadway between Tucson Boulevard and Plumer). The Awardee designation is given to the top prospect from a competitive bidding response and, as such, has the right to attempt to negotiate and finalize a development agreement as proposed in the solicitation.
"Rio Nuevo has never been busier," said Fletcher McCusker, Chairman. "We have helped launched over a dozen new restaurants downtown, all local and many minority or woman owned businesses. To have legacy operators like Larsen Baker and Grant Krueger help reactivate Broadway is more than we could ask for."
"We expect this pace to continue through the end of 2022," said Chairman McCusker.
More information on these projects and downtown can be found at RioNuevo.org