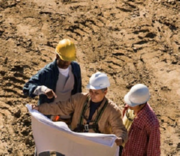 TORONTO, CANADA – Augusta Resource Corporation (TSX and NYSE MKT: AZC) ("Augusta") is pleased to announce that RK Mine Finance Trust I ("Red Kite") has waived the conditions precedent for US$6 million of the third tranche of the Red Kite loan facility announced in November 2013. The conditions precedent for draw down of the third tranche, which totals US$7.5 million includes, among other customary conditions precedent, the publication of Rosemont's final Record of Decision ("ROD") by the US Forest Service ("USFS").  Red Kite will now make available US$6 million to Augusta for drawdown on June 2, 2014.  The waiver conditions include a one-time fee of US$175,000, which Red Kite will add to the loan balance.
RK Mine Finance provides mining companies with project financing and metal off-take agreements for initiation or expansion of mine production and is part of the Red Kite Group.  The Red Kite Group operates across the global metals industry from offices in Bermuda, Hong Kong, London, New York, Shanghai and Sydney.  Investors in Red Kite funds include college endowments, foundations, family offices, pensions and other institutional investors.
The remaining US$1.5 million amount of the third tranche remains subject to the conditions precedent, including the publication of Rosemont's final ROD.  The conditions precedent for the fourth tranche of US$5 million include, among other customary conditions precedent, the issuance of the final Clean Water Act Section 404 Permit by the Army Corps of Engineers. All other terms of the loan remain unchanged.
Gil Clausen, Augusta's President and CEO, commented, "We are pleased to have the continued support of knowledgeable parties such as Red Kite who have a tremendous amount of experience in the mining industry and the processes involved in mine development.  Their actions today demonstrate their confidence in our team and the project, and provides us the funding necessary to complete permitting and the value-maximizing process."
Augusta is a base metals company focused on advancing the Rosemont Copper deposit near Tucson, Arizona.  Rosemont hosts a large copper/molybdenum reserve that would account for about 10% of U.S. copper output once in production (for details refer to www.augustaresource.com).  The exceptional experience and strength of Augusta's management team, combined with the developed infrastructure and robust economics of the Rosemont project, propels Augusta to becoming a solid mid-tier copper producer.  Augusta's shares are listed and posted for trading on the Toronto Stock Exchange and the NYSE MKT under the symbol AZC.