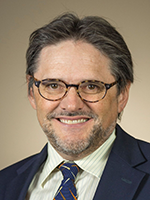 Phoenix, AZ – SCS Engineers has been awarded on-call contracts to provide environmental services to state agencies such as the Arizona State Land Department (ASLD), Arizona Department of Environmental Quality (ADEQ), Arizona Department of Transportation (ADOT), and Arizona Department of Emergency and Military Affairs (ADEMA).
The environmental consulting and engineering firm has worked with ASLD since the early 1990s, starting with investigation and cleanup of pesticides at crop dusting strips. Most of these projects began with Phase I environmental site assessments to identify potential environmental concerns, continued through Phase II sampling, and concluded with remediation.
For ADEQ, the firm has performed removal of underground storage tanks and assessment and cleanup of soil and groundwater at 27 facilities located throughout urban and rural Arizona.  These projects have successfully removed known and potential sources of soil and groundwater contamination.
SCS has performed more than 75 projects for ADOT, including Phase I assessments of properties to be acquired for road construction projects throughout Arizona, most recently for the South Mountain Freeway. Many of these led to Phase II sampling and remediation.  SCS has also performed expedited removal of underground storage tanks and wells found during construction activities, asbestos and lead sampling of roadway structures and buildings, and remediation and habitat restoration of temporary road construction facilities
SCS Engineers is currently preparing and updating federally-required Spill Prevention, Control and Countermeasures Plans (SPCC) at three ADEMA facilities in Arizona. SPCC plans help protect the environment from potential spills at oil and fuel storage locations throughout these facilities.  SCS has also assisted ADEMA with the cleanup of lead at shooting ranges, permitting and treatment of wastewater from equipment washing facilities, monitoring of drinking water systems, and cleanup of historical dumping areas.
"SCS Engineers has a long-standing record of providing sustainable environmental and solid waste services in Arizona, and for the federal government," said Dan Sola, project director of SCS Engineers. "As solution-oriented leaders, we value these lasting relationships with our clients who are proactively protecting our environment."