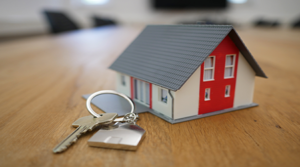 By: Carol Evenson, guest author
Selling your home can seem like an exciting yet daunting task. It's exciting because it means you are moving on to a new chapter in your life. Daunting because, how will you sell your home? How do you make it more appealing to buyers without spending a ton of money you likely don't have right now? Don't worry! We have several tips and tricks you can do to make your home more appealing while still sticking to a small budget.
Tip #1: Declutter – It's Free!
Nothing will keep your house from being appealing like clutter. Buyers want to see all the space they may have in your home, not your junk. Don't forget to go through your closets too. With closets that are half-empty give the appearance of a lot of storage. Declutter and get rid of things. Have a yard sale and make some extra money, then donate the rest. An added bonus is you won't have to take all that junk with you when you move!
Tip #2: Get Rid Of Personal Stuff – Another Free Tip!
When you live in your home, you want to display family photos, kid's art on the fridge, and other things that make your house lived in. Buyers don't want to envision you in the space, they want to see where their things could go, where they could make and show off memories. Start packing up a few boxes with family photos and help the buyer see all the wonderful aspects of your home!
Tip #3: Get Neutral
When the home has neutral paint and furnishings, it will sell better. One of the cheapest ways you can update your home is to paint the walls. Neutral colors like cream, light gray and light browns will let the buyer see the potential in the space and it appeals to a wider range of buyers. To save on the cost, make this a weekend project instead of paying someone to do it.
Tip #4: Address Minor Repairs
When buyers see minor repairs not done, it will make them question how well you have maintained other areas of the home. Check to make sure all your light bulbs are working, this includes in closets and even in lights you rarely use. Caulk your bathtub with new, clean caulk. Fix that door handle that always jiggles and replace that screen with a hole in it.
Tip #5: Get Rid Of Pest
You may not see any pest such as ants or rodents, but that doesn't mean they are not there. By calling a pest control company in Pittsburgh, you can set up an appointment to have them visit and check your home. If they do not find anything, great! If they do locate any issues, have them dealt with before your buyers see your home. This will ensure you don't miss out on any buyers because they saw ants on your kitchen counter.
Tip #6: Have A Plan For Your Pets
While Rover and Fluffy Kitty are near and dear to your heart, some buyers will not feel the same. Make sure you have a plan for your animals while buyers are in your home. You may want to take them for a walk or a car ride. Arrange with a neighbor or family member to pet sit if you are not able. Don't forget to take care of their items such as dog beds and blankets. Pets also have a smell that should not be over looked.
Tip #7: Be Show Ready 100% Of The Time
When you have your home on the market you want to be sure that it is always ready for buyers to visit. You should make sure your home is always clean, the dishes are always done, and the floors are always clean. This way you won't miss out on potential buyers because your house was a mess.

Carol Evenson is an entrepreneur and professional consultant specializing in C-level training and business growth. She currently works as a real estate agent and seeks to give a hand up to those that helped her during her come up in both corporate and personal real estate. Contact her at carolevenson5@gmail.com