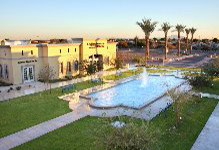 Sperry Van Ness Advisors reported closings of retail and office transactions totaling over $2 million this week.
RETAIL SALES:
First Credit Union North, located at 15505 N. Hayden Road in Scottsdale sold for $1,450,000. Erin Schrauth, Peter McQuaid and Greg Vanlerberghe represented the Seller, First Credit Union. Torrey Briegel of Phoenix Commercial Advisors represented the buyer, FFG Development, LLC.
Michael Gaida and Michael Franks represented the seller, Bernard Howard Realty, LLC, in the $445,000 sale of the 5,968 SF retail building located at 2829 E. Thomas Road in Phoenix. The buyer, EJG Investments, LLC was represented by Patrick Logue of Urban Group Realty, LLC.
OFFICE SALES:
Justin Horwitz represented the seller, SREF Warner Plaza Condo's, LLC, in the $137,282 sale of a 1,654 SF office condo at Warner Plaza. Warner Plaza is located at 690 E. Warner Road, Suite 116 in Gilbert.
To learn more Erin Schrauth, Peter McQuaid, Greg Vanlerberghe, Michael Gaida, Michael Franks and Justin Horwitz can be reached through the Sperry Van Ness office at 480.425.5500