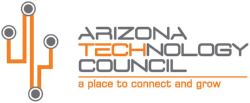 AZ Tech Council & AZ Data Center Coalition Present Panel Discussion with Arizona's Data Center Operators
Phoenix, AZ– The Arizona Technology Council will partner with the Arizona Data Center Coalition to present a panel discussion highlighting the state's thriving data center market.
The panel will feature thought leaders from around the data center industry, including IO Data Center's Greg Davit, ViaWest's Jeff Johnson, Cyrus One's Fred Holloway, Digital Realty's Mark Luz and CBRE's Luke Denmon, who heads the firm's Data Center Solutions team in Arizona. Michael Rechtin with Quarles & Brady will moderate the panel.
"The steady growth of Arizona's data center industry is helping draw some of the world's most innovative companies to plant seeds of investment in the Valley," said CBRE's Denmon. "We've already seen cases in which investment in IT has been followed by high paying jobs. Companies like Direct TV, Charles Schwab and EBay are great examples of the close ties between IT investment and quality job growth.
"I'm honored to be a part of a community that has the potential to impact the Valley in such a positive way. To ensure that we keep our forward momentum, the industry as a whole has to collaborate, and events like the Tech Council/Arizona Data Center Coalition panel are evidence that we're moving in the right direction as an industry."
Metropolitan Phoenix further established itself as a primary, mature data center market in 2014. According to CBRE Research, the fourth quarter alone saw 8.9 MW of absorption, matching Northern Virginia for greatest amount of net absorption in the nation. Additionally, Phoenix was second in the nation in the co-location market with 213 megawatts of inventory at year's end.
"Spotlight on Arizona's Thriving Data Center Market" will be held on Wednesday, March 18th from 11:30am to 1:30pm at Blanco, Tacos + Tequila at Biltmore Fashion Park. Registration cost is $35 for members and $55 for non-members and lunch will be provided. To register, go to www.aztechcouncil.org/events.
This panel discussion is part of the Arizona Tech Council's monthly "Council Connect" series, the signature luncheon of the council and an initiative of the Council's Ambassador Committee. The event is held on the third Wednesday of every month at Blanco, Tacos + Tequila at Biltmore Fashion Park.