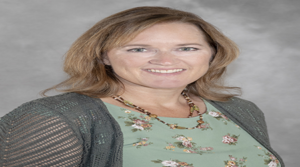 TUCSON, Ariz.  – Sundt Construction, Inc. has welcomed Amy Bojorquez back to the company's Tucson office as a business development representative.
"We are thrilled to have Amy back," said Ian McDowell, Vice President and Tucson Regional Director for the Building Group. "Her experience with business development, especially at Sundt, will have a positive impact on our team and bring new opportunities to the table."
  In addition to the business development responsibilities, Bojorquez will assume responsibilities of estimating administrator, taking over from Aly Gartin who recently retired after working 35 years with the company.
Bojorquez started at Sundt in 2002 as a business development coordinator for the Building's Arizona District, where she was responsible for compiling introductory marketing packages, tracking employee certifications, updating resumes, and managing the business development reports. After her role as business development coordinator, Bojorquez served as a senior proposal specialist, coordinating, researching, and preparing formal proposal packages as well as managing proposal schedules and interview support.
Sundt has over 90 years of experience in Arizona, with offices in Tempe, Tucson and Phoenix. Ranked the third largest contractor in the Southwest by industry-leading publication ENR, Sundt is currently working on the University of Arizona Student Success District and is nearing completion on Oro Valley's All Seasons Senior Living facility.