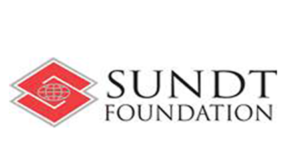 Event Expected to Draw 250 Golfers and Raise $100k
PHOENIX, ARIZONA, March 17, 2023 -- The Sundt Foundation will hold its annual Mike Gaines Charity Golf Tournament in Phoenix, Arizona, on March 31. Mike Gaines, a Senior Project Manager and longtime employee-owner of Sundt, was diagnosed with ALS (also known as Lou Gehrig's disease) in January 2000 and lost his life at 49 in 2002. Nearly 20 years later, Sundt continues to raise money for ALS research through a series of golf tournaments in Mike's memory.
The Mike Gaines Charitable Fundraising Events initiative has raised nearly $2 million to date, with funds donated to Muscular Dystrophy Association (MDA).
What: This year, at the 19th annual Mike Gaines Charity Golf Tournament in Phoenix, the Muscular Dystrophy Association will receive a check at the awards ceremony, which will take place after the golf tournament. We are expected to raise over $100,000 in support of MDA. Around 250 golfers will attend the tournament, supported by more than 55 companies, including the event's Platinum Sponsors - Kimley Horn and Global Facility Solutions - and Gold Sponsors: Gallagher, United Rentals, Complete Fire AZ, Rosendin, and Canyon State Electric. 
When:  March 31, 2023, Friday, 08:00 AM to 03:00 PM MST
8:30 AM - Tournament Start
2:00 PM - Awards Reception
Where: Grayhawk Golf Club, 8620 E. Thompson Peak Pkwy, Scottsdale, AZ
Since its founding in 1999, the Sundt Foundation has reflected our employee-owners passion for giving back to the places where we live and work. Each year, the foundation awards approximately $1 million in grants to various charitable organizations, most of which aid disadvantaged children.  The Sundt Foundation also provides disaster relief contributions and holds special fundraising events like this tournament in our communities.
The Tournament will kick off at 08:00 AM, and there will be an awards reception at 02:00 PM where Mike Hoover, President, CEO & Chairman of the Board at Sundt, and Sarah Levin, Vice President of Consumer Products & Services at Muscular Dystrophy Association, will be addressing the gathering and will be available for interviews.
ALS, also known as Lou Gehrig's disease, is a disease of the parts of the nervous system that control voluntary muscle movement.  In the US, 1 to 3 new cases of ALS per 100,000 people are diagnosed yearly; this is believed to be the same worldwide. For more than 70 years, MDA has been committed to saving and improving the lives of kids and adults with muscular dystrophy and related life-threatening diseases. MDA's key pillars are innovations in science, innovations in care, professional education, community education, and advocacy