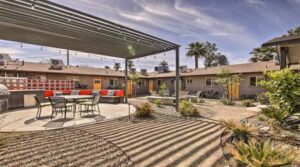 PHOENIX, ARIZONA – SVN Desert Commercial Advisors is excited to announce the sale of two Multifamily properties in Phoenix, AZ. Carrick Sears and Royden Hudnall utilized co-operative marketing and market knowledge to secure the sale of both unique properties in under 90 days.
Palm Lane Apartments | 710 E Palm Lane | Phoenix, AZ 85006 | 12 units | sold for $2,950,000 ($245,800 per unit)
1457 E Fillmore Street | Phoenix AZ, 85006 | 9 units | sold for $1,600,000 ($177,777 per unit)
Palm Lane Apartments was sold for 6.5% over list price, a remodeled property in turn-key condition. The buyer was unconventional and not in any broker's database. Purchased by The Arizona Opera who will use the property to house musicians.
"I was happy to see this property go to an unconventional buyer. This non-profit organization will greatly benefit by being able to house musicians as needed and this property is so close to the opera facility, it really made a lot of sense for them," says Carrick Sears.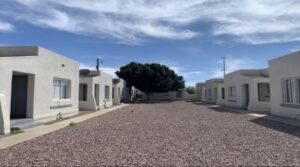 The Fillmore Street property was constructed in 1948, entailing one bedroom Casita style units. The property was sold as a fully occupied - master lease. The buyer plans to keep the master lease program in place. The seller owned the property for over 20 years, with hopes to retire in the next year. The SVN Multifamily Team is working to ensure he receives the highest price for his portfolio.
Sears worked with the seller on the acquisition of the Palm Lane property three years prior.
The return client quotes, "Carrick was instrumental in helping me purchase this property 3 years ago and offered very helpful advice throughout my holding period, and then was able to sell it for above my pricing expectation this year - overall delighted with the SVN Team!"