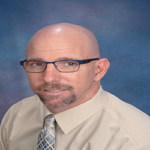 TEMPE, ARIZONA – Terracon, an engineering consulting firm, has promoted Derek D. Koller, CHMM, to Tucson Office Manager.
Koller was promoted after serving as Terracon's Environmental Department Manager in Tucson. He will continue to oversee the Environmental Department while taking on the additional responsibility of managing the office. The Tucson office has been performing environmental, geotechnical, and materials testing services for 25 years and will remain committed to producing quality services.
"We are thrilled that a team member with Derek's industry experience will be the Tucson Office Manager," said Brent M. Borchers, P.E., Regional Manager for Terracon and Tempe office principal. "He has been in the industry for the past 12 years and has been with Terracon for five years. His promotion means a lot to Terracon as we continue to grow."
A resident of Arizona for more than 30 years, Koller began his career as an environmental consultant in 2008 after completing a Brownfields Environmental Workforce Development Training Program through the City of Tucson. He has been in the consulting firm ever since.
Koller earned a Bachelor of Science degree in Public Health, environmental and occupational health track, from the University of Arizona. He graduated magna cum laude. He is currently getting a Masters of Public Health, industrial hygiene, also from UA.
Koller is involved in numerous industry groups including the Southern Arizona Environmental Management Society, member, president, 2015-2016; historian 2016-present; and RCRA Seminar Planning Committee Chair the past three years. He is also a member of the American Society of Safety Professionals, American Industrial Hygiene Association, and Southern Arizona Chapter CCIM.
He was recently elected to the Board of Directors for Tucson Clean and Beautiful.
Koller gives back to community by securing grants from the Terracon Foundation, a non-profit partner of Terracon that allows employees to apply for competitive grants on the behalf of organizations in its community. Last year he secured a $5,000 grant for the UA Health Sciences Department to provide stipends to graduate students.
Koller and his wife, Tanya, are the parents to three daughters ages 18, 16, and 9. In his spare time he enjoys reading and lifting weights.
Terracon is an employee-owned consulting engineering firm with more than 4,000 employees providing environmental, facilities, geotechnical, and materials services from more than 140 offices with services available in all 50 states. Terracon currently ranks 24th on the Engineering News-Record list of Top 500 Design Firms and is ranked No. 1 in Asbestos and Lead Abatement Design.
To learn more about Terracon visit terracon.com/offices/phoenix/