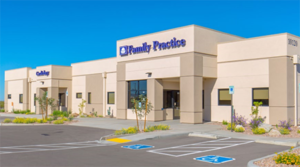 TUCSON, ARIZONA -- Affiliates of The Clover Group traded into two office properties this month for an aggregate value of $10.75 million, both were buyer's uplegs in 1031 exchanges.
Maizlich CP Houghton, an affiliate of The Clover Group of Tucson (Paul Kraft, manager), purchased the medical office at 10120 E Old Vail Road in Tucson for $4.035 million ($419 PSF). Constructed in 2016, the building is fully leased long-term to Northwest Hospital for medical offices.
Located within the Houghton Town Center commercial development, adjacent to the Northwest Emergency Center, the 9,631-square-foot building sits on 1.35 acres.
"The neighborhood has positive income demographics, good schools, growing permit activity, and continues to receive significant transportation infrastructure investment," stated Paul Kraft.
The seller is an affiliate of Diamond Ventures of Tucson, was represented by Marcus & Millichap of Phoenix.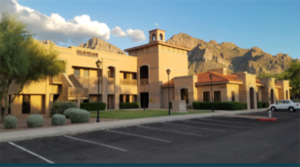 A second office complex at 10445 N Oracle Road in Oro Valley, Rooney Ranch Professional Offices, was also purchased by Maizlich CP Oro Valley, an affiliate of The Clover Group (Paul Kraft, manager) for $6.715 million ($196 PSF).
This attractive 34,237-square-foot multi-tenant office complex in three buildings is located on 3.95 acres in a retail location, with frontage along Oracle Road at the signalized intersection of Oracle Road and Pusch View Lane. The property has a diverse tenant mix of both general office and medical related tenants, across the street from a 565,000-square-foot power center with retailers such as Target, Fry's, Home Depot and a host of restaurants. Oro Valley is a growing community with positive long term economic/demographic trends.
The seller was Berkeley Land Company of Danville, CA (Michael Mikulich, manager). Greg Guglielmino, Steven Gonzalez and Marcus Muirhead with Lee & Associates of Phoenix handled the transaction for the seller.
The buyer was represented by Swain Chapman of Chapman Management Group.
For more information Guglielmino is at 602.474.9590, Gonzalez can be reached at 602.474.9588 and Muirhead can be contacted at 602.474.9589. Chapman should be reached at 520.622.5544.
To learn more login and see RED Comp #5721 and #5725.