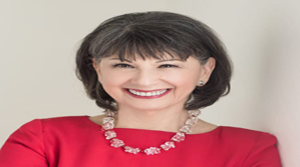 PHOENIX, ARIZ. – Gloria Feldt, an acclaimed expert on women, power and leadership with decades of front-line leadership experience and a bestselling author, is the 2019 AZCREW Woman Icon Speaker.
AZCREW, the leading organization for senior-level executive women in the Metro Phoenix real estate field, presents its annual Woman Icon Speaker series Oct. 15 at Phoenix Country Club, 2901 N. 7th St., in Phoenix.
Feldt is co-founder and president of Take The Lead, whose mission reflects her life's passion: to prepare, develop, inspire and propel women to take their fair and equal share of leadership positions across all sectors by 2025 by providing breakthrough training, mentoring and coaching role modeling and thought leadership.
AZCREW's October lunch begins with networking at 11:30 a.m. The program starts at 11:45 a.m. Member registration is $45; non-member pre-registration is $65. Registration closes Oct. 10. Lunch is included. Register here.