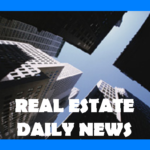 Construction spending in the US and Arizona unexpectedly fell in March, reflecting the biggest slump for government projects in 11 years according to AZBEX, Arizona's Builder's Exchange. Spending on commercial structures was little changed however, dropping 0.3%. The following are open invitations to bid for trades in new construction for the area:
TIs RETAIL SPACE- 5420 E BROADWAY BLVD, STE 210, TUCSON General Contractor, Division II Construction, requests proposals for the 3,460 sq. ft. landlord tenant improvements for Relax the Back at 5420 E Broadway Blvd. in Tucson, 85711. Bids are due by 5/7/2013 at 2:00 PM in the office of general contractor.
New RETAIL SPACE – 3854 W RIVER RD, TUCSON Requests from non-residential subcontractors are needed for new construction of a 3,252 sq. ft. masonry shell building at 3854 W River Road, Marana, AZ 85741 for Massage Envy. Division II Construction is the General Contractor for the project. Bids are due by 5/9/2013 at 2:00 PM in the office of general contractor.
New COUNTY BUILDING – 1250 W SILVERLAKE RD, TUCSON Requests for proposals from all subs are needed for a new 3,000 sq. ft. building at 1250 W Silverlake Rd. in Tucson, 85701 to be occupied as the Pima County Sheriff Departments Training Facility. United Builders is the general contractor for the project. Bids are due to GC by 5/15/2012 at 1:00 PM for a 6/17/2013 project start date to be completed in 120 days, by 10/17/2013. Valuation: $550,000.
New – MEDICAL BUILDING – 3601 S 6TH AVENUE, TUCSON United Builders held a pre-bid walk through for subcontractors for the new 16,000 sq. ft., 2-story, hospital / nursing home being built for Women's Health OEF/OIF (Building 81) at 3601 S 6th Ave., Tucson 85723. Bids are due to GC by 5/15/2013 at 10:00 AM, for project start date of 6/3/2013 to be completed in 406 days, by 7/31/2014. Valuation: $4.6 million.
For more information on these projects, contact Lynn Catalfamo at Division II Construction (520) 628-1663 ext. 410 or lynn@divisionii.com.
Joy Jensen at United Builders, LLC should be reached at (520) 622-2884 or joy.jensen@unitedbuildersllc.com
To report new construction activity and tenant improvements projects, please email to REDailyNews@outlook.com