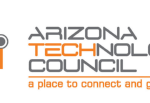 The Arizona Technology Council, Arizona's premier trade association for science and technology companies will host the first annual Tucson Tech + Business Expo where the theme will be "Where Technology & Manufacturing Connect" on October 16, 2013, from 12:30 – 7:30 p.m. The aim of the Expo is connecting a diverse group of Tucson-based large and small technology and manufacturing companies to share capabilities and uncover new business opportunities to further the advancement of technology in Arizona.
On-site registration for the Expo will start at 12:30 p.m. at the Tucson Jewish Community Center  located at 3800 E. River Road in Tucson. City of Tucson Mayor, Jonathan Rothschild, will kick off the event at 1:00 p.m. and present the Tucson Tech Expo "Business Leader of the Year Award", followed by a keynote address. The award is to become an annual presentation to a deserving business leader who has made significant contributions consistent with the vision of the Arizona Technology Council that is, to make Arizona "the fastest growing tech hub in the nation".
The Expo will feature company representatives from Raytheon, Universal Avionics, National Instruments, Honeywell and B/E Aerospace presenting each their business outlooks and requirements to an audience of more than 30 smaller businesses interested in building supplier relationships.
"The Tucson Tech and Business Expo accelerates business development for our members," said Alex Rodriguez, director of the Southern Arizona Office of the Arizona Technology Council. "Gauging from the fantastic response we've received to date and the fact that we're on track to sell-out, it's clear that our members are ready to grow faster. This signature event helps our regional firms uncover new opportunities within the region itself as well as compete and win in a global economy."
Whether you are an aerospace, aviation or defense manufacturer, major prime contractor, or small business contract manufacturing company looking for new opportunities, you will want to be part of this first-ever Tucson Tech & Business Expo. Contract manufacturers, engineering firms, technology providers and business services' providers will also have opportunities to present their capabilities throughout the day.
After the presentations, the exhibits will be open and the Council will host its monthly After5 Tech Mixer in the exhibition area. In addition, the Expo will give exhibitors and attendees plenty of time for one-on-one networking and to showcase their portfolio of services and technologies. For a complete list of exhibitors visit the Tucson Tech + Business Expo event webpage.
To become a member or to learn more about the Arizona Technology Council, please visit https://www.aztechcouncil.org . Alex Rodriguez can also be contacted at (520) 275-0519 for more information.