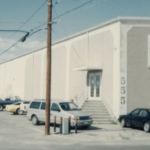 Jacobus Avenue, LLC (Chris & Rose Faisch, managers) bought the industrial building at 711 S Jacobus and 555 E 18th Street in Tucson for $1.94 million ($35 PSF). The buyer held a partial interest in the selling entity and was a tenant prior to sale dba AAA Old Pueblo Moving & Storage.
Built in 1978, the property was reportedly appraised at $2 million at time of sale.
The second tenant in the building is Maracana Indoor Soccer that occupies a portion of the building with AAA Old Pueblo Moving & Storage.
The buyer plans to continue to occupy property while leasing the remainder of building.
Jon O'Shea, Rob Fischrup and Eric Lamb with Vast Real Estate Solutions in Tucson represented the seller, 18 Central, LLC of Tucson (Eddy Chernecki, manager).
For more information, O'Shea, Fischrup and Lamb should be contacted at 520.398.7104.
To learn more, see RED Comp #3593.
*     *     *     *     *     *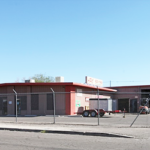 Wilbur Parsons of Sierra Vista, AZ purchased the property at 30 W Alturas in Tucson for $400,000 ($58 PSF) to owner occupy. The 6,930-square-foot industrial building was built 1973 and is completely fenced, with 2 bathrooms, one ADA, evap. cooled warehouse, showroom, break-room, gas services available, emergency eye wash, monument sign.
Building has approximately 2,000- square-foot office space with two private offices, and approximately 5,000-square-foot manufacturing area, two 10'x12' roll up doors and is located on a 45,000-square-foot lot.
Ron Zimmerman, Industrial Specialist with Cushman & Wakefield | Picor represented the seller, French, LLC (Amy French, manager) and Roger Breckenridge with Long Realty of Tucson represented the buyer.
For more information, Zimmerman can be reached at 520.546.2735. Breckenridge should be contacted at 520.918.5813.
To learn more, see RED Comp # 3593.