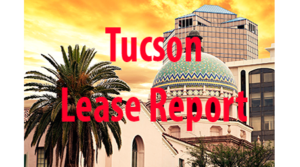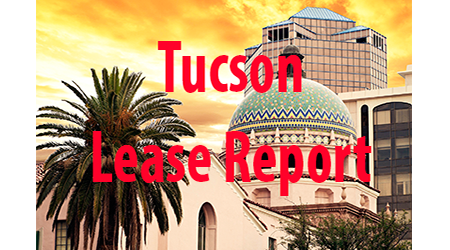 The following commercial leases were reported to the Real Estate Daily News for the Tucson Lease Report from Feb. 25 thru March 1, 2019.
RETAIL – NEC MLK JR BLVD & HIGHWAY 90, SIERRA VISTA
Julian's Parkour & Gymnastics has leased a 12,107-square-feet space at South Plaza Vista, located on the NEC of Martin Luther King Jr. Blvd & Highway 90. The Premises will be used as a gymnastics exercise studio and for the sale of related products and services. They are scheduled to open for business 2nd quarter 2019. Andy Seleznov and Melissa Lal, of Larsen Baker and Pete Villaescusa of CBRE represented the Landlord.
OFFICE – 4735 E. CAMP LOWELL RD., TUCSON
Kathy Wit leased 1,348-square-feet from Sue Bondell at 4735 E Camp Lowell Road, Tucson. This is a 3 year fixed rate lease. James Robertson and Angle Rodr1guez, RCSC represented the Landlord. Mick Cluck, Long Realty represented the Tenant.
RETAIL – 3000 E 22nd St., TUCSON
AMCELL LTD, an Arizona corporation, dba Metro PCS by Sprint has signed a lease for 1,267- square-feet at 3000 E. 22nd Street, Tucson, AZ, in El Campo Center located at the southwest corner of 22nd Street and Country Club Road. There are currently 18 Metro PCS stores in Arizona, 5 of which are located in Tucson. The new store is expected to open in June 2019.
El Campo Center is undergoing a complete renovation and redevelopment, which is scheduled for completion in June of 2019. El Campo Center is anchored by Food City, which is also being renovated.
Craig Finfrock of Commercial Retail Advisors, LLC represented the Landlord, El Campo Center, LLC, and the Tenant AMCELL LTD, dba Metro PCS by Sprint represented itself in this lease transaction.
To learn more login. Email sales and lease for next week to REDailyNews@outlook.com