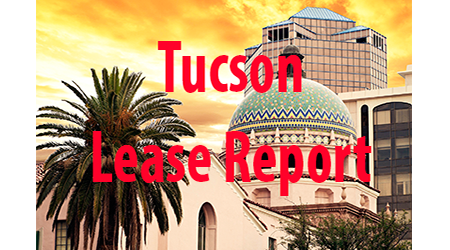 CBRE highlights this week's Tucson Lease Report for industrial and retail  leases.

The following commercial leases were reported to the Real Estate Daily News for the Tucson Lease Report from September 2 thru 6, 2019.
INDUSTRIAL – 3741 I-10 E.B. FRONTAGE RD., TUCSON
Hillyard, Inc. leased a 3,360-square-foot industrial space located at 3741 I-10 E.B. Frontage Rd. #109, from Peacock Investment Builders. Jesse Blum and Amy Dattilo-Cavallaro of CBRE's Tucson office represented the tenant.
RETAIL – RIO VERDE VILLAGE, 3570 N CRAYCROFT RD., TUCSON
JPMorgan Chase Bank leased 3570 N. Craycroft Road to open a branch in 2020, from Beach City Tucson Bakery, LLC. The property is a 3,855-square-foot building, formerly Kneader's Bakery in the Rio Verde Village development. Nancy McClure of CBRE's Tucson office handled the transaction. 
Submit sales and leases to REDailyNews@outlook.com