TUCSON, Arizona – Schoolhouse Oro Valley LLC of Queen Creek, AZ (Glenn L Way, manager) purchased approximately 8.6-acres at the southwest corner of Sunkist Road and La Canada Dr. in Oro Valley, from the DESCO Group of St. Louis for $1.5 million ($4 PSF).
The property will be used for construction of a 48,000-square-foot charter school, the second Lehman Academy of Excellence in metro Tucson. The first school opened in Marana August 2015, and another  in Sierra Vista, AZ shortly followed. This will be the third Lehman Academy, and has broken ground for an August opening.
DESCO plans a retail center and tech center to the south of this property, known as Miller Ranch.
Patrick Welchert, SIOR, Industrial Specialist with Cushman & Wakefield | PICOR, represented Leman Academy of Excellence and DESCO in the transaction.
Michael Sarabia and James Hardman with DSW Commercial Real Estate represent DESCO for pad sales.
Welchert should be contacted at 520 546-2748; both Sarabia and Hardman can be reached at 520.297.8929.
To learn more, see RED Comp #4552.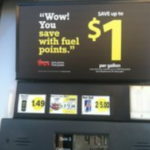 Fry's Food Stores bought a 43,075-square-foot retail pad at the hard corner of Rancho Sahuarita and Sahuarita Roads in Sahuarita from Rancho Sahuarita (Bob Sharpe, manager) for $1 million ($23.22 PSF). Seller is finishing six pads at this corner.
The property will be used for construction of a new Fry's gas canopy, located in the same center as the Fry's at 15950 S Rancho Sahuarita Blvd. in Sahuarita, AZ.
Ted Herman with Sharpe & Associates represented the seller in this trnasaction.
Herman with Dave Hammack and Brenna Lacey of Volk Company in Tucson are handling the additional pad sales.
Herman can be reached at 520.299.8766 while Hammack and Lacey can be contacted at 520.326.3200.
To learn more, see RED Comp #4548.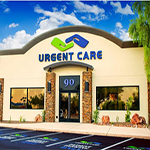 Skinner Capital Investments LLC purchased a retail pad of 1.75-acrs at 1040-1060 S Harrison Road in Tucson, from BHGT 1005 Trust of Tucson (Brandt Hazen, Trustee) for $1.25 million ($16.40 PSF).
The high-profile property zoned C-1 is located north of Old Spanish Trail on Harrison, and will be used for construction of a 7,200-square-foot building. Southern Arizona Urgent Care is to occupy 3,500-square-feet and the remainder is in negotiation for lease to an undisclosed single tenant. This will be built on .75 acre. The remaining 1-acre pad is also in escrow, being sold for an undisclosed occupant.
Aaron LaPrise, Retail Specialist with Cushman & Wakefield | Picor, represented Skinner Capital Investments in the transaction. Alan Tanner and Brig Stevens with Bourn Advisory Services, represented the seller.
For additional information, LaPrise can be reached at 520.546.2770 and Tanner and Stevens are at 520.323.1005.
To learn more, see RED Comp #4508.