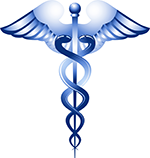 User purchases in October continue to keep the momentum, medical office space being an important part that represented aggregate sales of $3.5 million in 8 transactions for the first few weeks of October 2014.
SOUTH SUBMARKET
Rock Harbor, LLC dba Arizona Medicos ( Dr. Rashmi Chhabra, principal) bought the medical office at 120 W Calle De Las Tiendas in Green Valley for $425,000 ($161 PSF) where they were a tenant prior to the sale. Arizona Medicos will continue to occupy the 2,634-square-foot office built in 2004 as an Internal medicine and Geriatrics practice. The seller was The Family Trust of James E Abernathy of Mesa, AZ.
Dr. Sean Hamm and company, I & H, LLC, sold the medical office at 516 E Whitehouse Canyon Road, Ste 100, Green Valley for $176,047 ($60.54 PSF). The 2,906-square-foot office built in 2001 will be occupied by the buyer, Dyson Dermotology, LLC (Dr Senait Dyson, principal).
EASTERN SUBMARKET
Dr. Michael Bush and company, 1828 N Craycroft, LLC purchased the freestanding building at 1828 N Craycroft in Tucson to owner occupy for $370,000 ($175 PSF). The 2,113-square-foot building built in 1951 as an SFR was later converted into office space and sold by Maison Michaud, LLC (Danielle Michaud, member) in a double escrow. In prior transaction, Michaud acquired the property from the Cornerstone Group ( Mark & Donna Savage) of Surprise, AZ. Dr. Bush also occupied it prior to sale as a tenant, dba Advanced Hemorrhoid Care, and will continue to occupy it as an owner user.
A Medical office condo at 6602 East Carondelet in San Rafael Town Offices sold to Cimmaron Leasing (Ian Thomas, member) of Tucson. The 2,113-square-foot medical office condo commanded a sale price of $141,500 ($67 PSF). Built in 1979, San Rafael Plaza is located on the Carondelet St. Joseph's Hospital campus. The seller was Dana Wood and the Wood Living Trust.
NORTHWEST SUBMARKET
Richard Workman, DMD and company Professional Resource Development of Effingham, IL purchased the Dental Village office at 5209 N Oracle Rd in Tucson for $850,000 ($170 PSF). The 5,007-square-foot dental office is one of six locations in the region for Dental Village, with a seventh in Sierra Vista. Ledbro Properties, LLC (Gordon Ledingham, DSS, principal) of Tucson was the seller.
Dr. Jeffrey Barone, a Chiropractic Physician bought the office at 403 West Cool Dr, Suite 103, in Oro Valley for $200,000 ($147 PSF). Located in Plaza Serena Condominium, the 1,306-square-foot office was built in 2002. The seller was E. David Wright ad company, Cogno Scienti Development, LLC of Boulder, CO. Dr. Barone moved from La Cholla Corporate Center and was a tenant prior to sale.
NORTHEAST SUBMARKET
Tucson Imaging Associates sold the building at 5355 East Erickson in Tucson to TMC Holdings, Inc. for $1.15 million ($137 PSF). The property has two adjoining building built in 1970 and 1975 and is located next door to a building TMC currently occupies. The property is in Tucson Medical Park and was in fair condition needing updating.
Healthcare related, Seniorcare Strategies (Sandra Brownstein, member) of Tucson acquired the 1,349-square-foot building at 1135 N Jefferson Ave in Tucson. Seniorcare Strategies is a needs assessment and assisted living placement agency. The seller was The Mesquite Group, LLC (Rita Dimatteo, member) of Tucson.