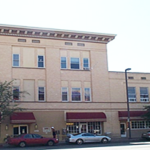 La Frontera Acquires Cope Behavioral Location for $1.7 Million
COPE Properties sold 101 South Stone Avenue in Tucson to Rally Point Apartments, LP of Tucson an affiliate of La Frontera Arizona (Daniel J Ranieri, CEO) for $1.7 million ($86.31 PSF). The three story, 19,696-square-foot building was built in 1935 at the southeast corner of Stone and Jackson. Seller was an owner occupant and buyer will be the same.
La Frontera Arizona, for more than 40 years, has been committed to working collaboratively with our public and private partners to solve community problems of behavioral health, housing, family and children's services, employment, crisis intervention, and community and cultural education. See RED Comp #2753 for additional information.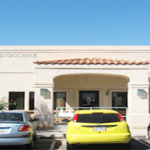 Sonoran Behavioral Health Hospital Expands at 6050 N Corona Road for $1.25M
Sonoran Behavioral Health Hospital, LLC an affiliate of Acadia Healthcare Company in Franklin, TN purchased a 2,719-square-foot medical office condominium at 6050 N Corona Road for $1.25 million for expansion of its facility in the building. 6050 N Corona Road, LLC (Dr. Alexander Zwart and Dr. David Alster) was the seller. For more information see RED Comp #2761.
KW Commercial Negotiates Sale of Giaconda Office Plaza for $975K
Giaconda Office Plaza at 231-235 W Giaconda Way in Tucson sold for $975,000 ($65 PSF). This 15,000-square-foot, class B building was built in 1986 on 1.32 acres located across from La Toscana Vilage Shopping Center near the Oracle & Ina intersection. The transaction was an investment sale to Giaconda 205 Partners, LLC of Tucson (Walter Hoge, manager). The seller was M. Karam and Sons Mercantile Company of Nogales, AZ (Michael Karam, manager).
John Hamner and Gary Best, CCIM, of KW Commercial in Tucson handled the transaction. For additional information see RED Comp #2838.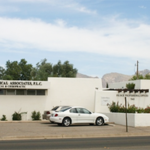 Prince Professional Offices Sold to Reposition
The Prince Professional Offices at 540 West Prince Road in Tucson sold for $200,000 ($27 PSF) in a short sale. Rich Rodgers Central, Inc. of Tucson bought the 7,491-square-foot property (built 1967) mostly vacant property, with one tenant at time of sale. Property was purchased to reposition it.
Brandon Rodgers, CCIM, with Cushman & Wakefield | Picor represented the buyer. Gordon Wagner with Coldwell Banker represented the seller, Brie Dog, LLC of Tucson. For more information see RED Comp #2837.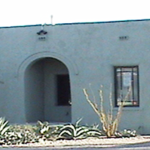 Roy Drachman Completes Sale of Central Office
The freestanding office building at 3844 E Pima Street was purchased by Larry and Elizabeth Leber for $165,000 ($161 PSF) to owner occupy it for an Orthodontics office. The seller, Catherine Lumenello was also an owner occupant as an Acupuncturist, in the 1,027-square-foot building (bult 1937) on a .16 acre lot in Central Tucson.
Roy Drachman with Roy Drachman Realty Company in Tucson represented the seller in the transaction. For more information see RED Comp #2747.