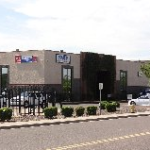 Southwest Products Corporation (SWP), a leading provider of industrial diesel engines throughout the southwestern U.S., moved into its new headquarters, manufacturing, distribution and service facility at 11690 North 132nd Avenue in Surprise last month and sold its prior two properties totaling 33,729-square-feet in separate transactions for $2.23 million.
The first property at 5143 W Roosevelt Street in Phoenix sold for $1.32 million ($65.30 PSF). The 20,289-square-feet warehouse building was sold to Star Metal Fluids, LLC an Arizona-based company that provides industrial cleaning and lubricating supplies to the metalworking industry.
Mike Ciosek and Eric Bell with the Voit Company of Phoenix represented the buyer and Jeff Conrad with Lee & Associates represented the seller.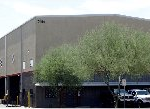 The second property at 5159 W Roosevelt Street in Phoenix sold for $907,200 ($67.50 PSF). The 13,440-square-feet manufacturing building was sold to Hughes Fire Equipment, Inc. of Phoenix. Hughes provides fire trucks and other fire equipment apparatus and services to fire departments in Oregon, Washington, Idaho, Montana, Arizona, Alaska and Clark County Nevada.
Tripp Anderson with CBRE of Phoenix represented the buyer in this transaction and Jeff Conrad with Lee & Associates represented the seller.
Conrad, a Principal with Lee & Associates Arizona said, "The activity on the buildings was brisk. Both properties were tied up and put into escrow prior to Southwest Products vacating into the new corporate headquarters. Two factors drove the activity: the functionality, age and features of both buildings and the scarcity of inventory of freestanding buildings for sale in in Southwest Phoenix."
Southwest Products has consolidated their headquarters into 165,000-square-feet, built-to-suit building on 17 acres. With more than three times the size of their former facility and with improved systems aimed at streamlining processes and accommodating recent production growth. SWP's sales and executive offices, as well as its project, computer modeling and purchasing teams will all be located at the new building in Surprise.
Southwest Products President Tom Haney said, "I think the most important aspect of this building is that it will allow us to meet our customer demand for quality products from both our truck and power divisions."
The state-of-the-art warehouse is complete with overhead cranes, a new high-tech sandblasting booth, and two downdraft paint booths. There is ample square footage set aside for warehousing engine lines, parts, and subassemblies. Eighteen heavy duty bridge cranes with lift capabilities ranging from one-half to five tons, as well as seven gantry cranes are in place to help streamline the manufacturing processes.
The expanded facility will operate with more than 60 employees on-site.
Ciosek and Bell at the Voit Company can be reached at (602) 952-8648. Anderson with CBRE is at (602) 735-5555 and Conrad at Lee & Associates should be contacted at (602) 954-3743. Southwest Products can be contacted at (602) 269-3581 or visit www.southwestproducts.com; Star Metal Fluids, LLC can be found at www.metalfluids.com, and Hughes Fire Equipment is at www.hughesfire.com