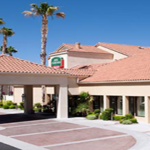 Florida-based, Chatham Lodging Trust (NYSE: CLDT), a hotel REIT focused on investing in upscale extended-stay hotels and premium-branded, select-service hotels, has completed the acquisition of a 52-hotel, 6,976-room portfolio from Inland American (Inland). The combined total purchase price was approximately $1.1 billion, before deal costs and funding of escrows.
A joint venture comprised of Chatham and NorthStar Realty Finance Corp (NYSE: NRF) acquired the two Marriott hotels at William Center in Tucson as part of the 52-hotel portfolio sale for a purchase price of $27.1 million, or approximately $99k per room, before deal costs.
The hotels in Tucson were:
>> 120-room Residence Inn by Marriott at 5400 E Williams Circle for $14.7 million; and the
>> 153-room Courtyard by Marriott at 201 S Williams Blvd for $12.4 million
The remaining 50 upscale extended-stay hotels and premium-branded, select-service hotels were purchased by the joint venture   for a purchase price of $973 million before deal costs and funding of escrows, or $145k per room for the 6,703 remaining rooms. NorthStar owns a 90% ownership interest in the joint venture, and Chatham owns a 10% interest. Chatham acquired its 10% equity interest in the joint venture for approximately $28 million.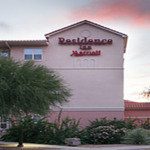 "These top-tier branded hotels expand our presence in some of the country's best hotel markets and match our strategy of targeting specific high growth markets based on growing corporate demand tied to the technology, medical and oil and gas industries," said Jeffrey H. Fisher, Chatham's chief executive officer and president. "Given our confidence in the health of the hotel industry, we will continue to be net buyers of high-quality hotels."
Chatham financed the investments with available cash and borrowings under its revolving credit facility of $69 million. In late September, Chatham issued 6.9 million common shares, generating net proceeds of approximately $144.6 million, which was used at the time to repay any borrowings outstanding on its revolving credit facility.
Chatham wholly-owns four of the 52 hotels and 38 of the 48 hotels owned by the joint venture will be managed by Island Hospitality Management (ISH), a hotel management company that currently is 90% owned by Fisher.
Chatham Lodging Trust as a self-advised REIT owns interests in 130 hotels totaling 17,858 rooms/suites, comprised of 34 hotels it wholly owns with an aggregate of 5,115 rooms/suites in 15 states and the District of Columbia and a minority investment in three joint ventures that own 96 hotels with an aggregate of 12,743 rooms/suites.
To learn more about Chatham go to www.chathamlodgingtrust.com.