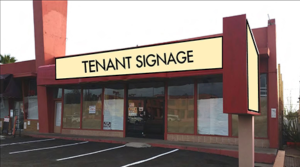 TUCSON, ARIZONA – Office and medical office sales volume surpassed the $22 million mark in metro Tucson in Q1, up 17.79% over one year ago. The average sale price was $588,315 and median price $356,750, all trending in a positive direction.
The highest sale price was $3.25 million for 6950 E Golf Links Road, the 13,989-square-foot El Rio Santa Cruz Neighborhood Health Center South Campus purchased by the tenant to be owner occupied. Rounding up the top three sales, there was Northwest Allied Physicians Medical Office, 7,805-square-feet at 7890 N Cortaro Road in Marana for a $2.875 million investment and 16,830-square-feet at 6420 E Broadway Blvd. in Tucson for a $2.5 million investment.
Market fundamentals have significantly improved from a year ago, and momentum appears to be continuing into Q2 as expected.
Kevin Volk with Volk Company in Tucson reported Monday marked three successful closings of owner/user sales for office properties over the course of the past week:
1247 & 1249 E 22nd Street (office/industrial) sold for $437,000. "A great freestanding building in a location near downtown that will only get better," said Volk.  John Ash of CBRE represented seller, Robert Williams of Texas while Kevin Volk represented the buyer, TRC Properties. Closed 5/8/18.
6802 E Broadway Blvd. (office) sold for $755,000 ($160 PSF), a very strong number for the East Side office market.  Bruce Suppes of CBRE represented buyer, Tucson Broadway Property and Volk represented the seller, Prince Lane Properties (Tracy Cole). Closed 5/11/18.
2020 E Broadway Blvd. (office) sold for $238,000.  Sales price of $238,000.  This is a great location, but Broadway has been subject to serious condemnation blight, so I'm very happy to get this sold.  Danny Roth of Keller Williams represented buyer, Miguel Fuentevilla, et al and Volk represented the seller, Guihua and Gina Hua Zhang. Closed 5/15/18.
For additional information, Volk should be reached at 520.326.3200.
To learn more, see RED Comp #5664, #5519 and #5630.