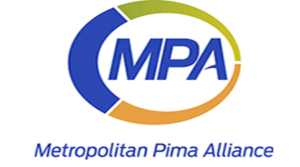 TUCSON, ARIZONA –
The Metropolitan Pima Alliance (MPA) announces Westland Resources will be the presenting sponsor for its 16th Annual Common Ground Awards Ceremony. The event will take place on Friday, May 14, 2021 at the J.W. Marriott Starr Pass Resort and Spa.
The Common Ground Awards honor community leaders, projects and programs that have made significant contributions toward bridging divides and finding solutions to complex challenges in creative ways. Over the years, this ceremony has recognized over 300 exemplary projects that embody MPA's mission to create a prosperous community by promoting collaborative real estate development policies, building partnerships and finding common ground. Collaboration is key to everything MPA believes in.
MPA is currently accepting applications for the coveted award from the public and private sector along with the non-profit community. The applications are available at the organization's website, www.mpaaz.org and are due 2/28/21. All finalists for the award will be honored at the ceremony and winners will receive a custom created, one of a kind, Philabaum Blown Glass award.