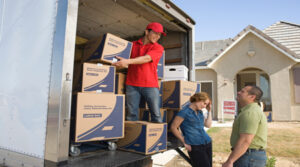 Reprinted from The Zebra
Arizona Ranks Third in Popularity for States Americans are moving to
If cable taught us anything about the American dream, it's that leaving your hometown for a sunny coastline or urban playground is a rite of passage for many young adults. Will Smith only became the Fresh Prince of Bel-Air after moving from Philadelphia to California, and Carrie Bradshaw didn't start taking over the island of Manhattan until she fled Connecticut in her late teens.
So is this part of the American dream still relevant today? Over 4 million Americans moved to a new state in 2018, yet state-to-state migration is slowing down compared to other generations. We took a look at the most recent U.S. Census Bureau data to determine which states Americans are leaving, and where they are heading.
Our results revealed a massive exodus from both the concrete jungle where dreams are made and the land of milk and honey in favor of states with more affordable housing costs.
Here are the top states people are moving to:
Florida
Texas
Arizona
North Carolina
South Carolina
We also found that:
Americans are leaving the Northeast and heading to the South
Florida is the most popular destination for cross-country movers
Californians are headed to Arizona and Texas
In recent months, COVID-19 has brought even more change to American migration. A report in the New York Times found that since the virus befell the state, New Yorkers are fleeing in droves. This migration out of New York was a growing trend before the pandemic and appears to be accelerating further today, although long-term impacts from this unprecedented event remain to be seen.
States Americans are migrating to and from
In 1988, 3.2% of Americans migrated to another state in search of a new job or life. Today, Americans are actually moving less: In 2018, only 1.5% of Americans moved from one state to another.
While migration rates are down, states in the Northeast are seeing an uptick in out-of-state migration. New York state in particular is losing a lot more residents than it's gaining: In 2018, approximately 203,567 more residents left New York than moved in.
Below, we look at the top five states Americans are moving to and from. To calculate our findings, we looked at the amount of Americans who migrated to and from each state. From there, we subtracted the number of residents who migrated to a state from the number of residents who migrated from a state and highlighted the states with the biggest differences.
Here's what we found.
5 states where Americans are moving
These states saw more Americans move out than in, according to data from the U.S. Census. Four of the five top states were located in the southern United States, and all of them feature average yearly temperatures above the national average.
5 states Americans are leaving
Americans are ditching the Northeast and California at a disproportionate rate. Illinois has also seen a dramatic decline in the number of residents moving in, compared to those moving out.
Migration trends over the past five years
While the above chart reflects the U.S. Census Bureau's most recent data, we also took a look at five-year trends to see how migration in the U.S. has changed or stayed the same.
The states where more residents moved out than in remained pretty consistent over the five-year period, with California, New York and Illinois all placing in top spots four out of the five years. In 2014, New Jersey replaced California on the list.
After Florida, neighboring states were the most likely destination for movers out of California, New York and Illinois, which shows us that when Americans do move out of state, they're likely heading nearby rather than cross-country, unless they're heading to Florida.
Americans are ditching the Northeast and heading to the South
Three of the five top states Americans are fleeing are in the Northeast, and cost is likely playing a major factor. Of the 10 most expensive U.S. states, six are located in the Northeast.
Although the midwest makes up a majority of the cheapest states, residents from the Northeast are migrating to the South. Here, homeowners and retirees can find affordable housing and warm weather.
Deciding whether to uproot and move is a big decision, with plenty of practical and emotional factors to consider. After all, becoming a homeowner in a new state can really impact your wallet when you consider state-to-state differences in housing costs, state property taxes, state homeownership rates and more.
Looking at state-to-state migrations can give you a better idea of where people and families across the U.S. are settling down. Yet you don't have to let this data deter you: It is your American dream to fulfill, after all.
Methodology:
We analyzed the most recent data from the U.S. Census Bureau to calculate our initial findings. We looked at the number of people who moved to each state in 2018 and compared it against the number of people who moved out of each state in 2018. We also analyzed the difference between residents who moved in and out.
Sources:
U.S. Census Bureau