News broke Monday morning that the two biggest names in online real estate listings — Trulia and Zillow — have agreed to a merger. Zillow will acquire Trulia for $3.5 billion in cash and stock, combining companies that had been fierce competitors. The Boards of Directors of both companies have approved the transaction, which is expected to close in 2015.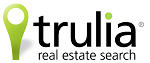 Zillow, Inc. (NASDAQ:Z) operates the leading real estate and home-related information marketplaces on mobile and the Web, with a complementary portfolio of brands and products that help people find vital information about homes, and connect with the best local professionals.
Trulia (NYSE: TRLA) gives home buyers, sellers, renters and real estate professionals all the tools and valuable information they need to be successful in the home search process. Through its innovative mobile and web products, Trulia provides engaged home buyers and sellers essential information about the house, the neighborhood and the process while connecting them with the right agents.
For the average consumer, experts say little is likely to change in the short term. But for brokers, this may mean less leverage and higher prices when they want to list and advertise on these sites. Down the line, agents say, this could also lead to a battle that may keep certain properties off these giant listing aggregators and silo the information, harming consumers who want simple access to the best picture of what's available on the market.
The combined company will maintain both the Zillow and Trulia consumer brands, offering buyers, sellers, homeowners and renters access to vital information about homes and real estate for free, and providing advertising and software solutions that help real estate professionals grow their business. At closing, Trulia CEO Pete Flint will remain as CEO of Trulia reporting to Zillow CEO, Spencer Rascoff, and will join the Board of Directors of the combined company. In addition, at closing, a second member of Trulia's Board of Directors will join the board of the combined company.
Both Zillow and Trulia are primarily media companies, generating the majority of revenue through advertising sales to real estate professionals. Despite continued growth as public companies, significant opportunities of scale remain as the majority of advertising dollars in the real estate sector have yet to migrate online or to mobile. For example, the two companies' combined revenue currently represents less than 4% of the estimated $12 billion real estate professionals spend on marketing their services to consumers each year.
Zillow and Trulia are two rapidly growing real estate sites on mobile and the Web, enabling advertisers to reach a large and expanding consumer base.  In June, Zillow reported a record 83 million unique users across mobile and Web. For the same month, Trulia reported a record 54 million monthly unique users across its sites and mobile apps. The two brands have limited consumer overlap – approximately half of Trulia.com's monthly visitors do not visit Zillow.com, and approximately two-thirds of Zillow.com's monthly visitors across all devices do not use Trulia.com. Maintaining the two distinct consumer brands will allow the combined company to continue to offer differentiated products and user experiences, attract more users and maximize the distribution of free content across multiple platforms, apps and channels.
Transaction Details
As part of the agreement, Trulia shareholders will receive 0.444 shares of Class A Common Stock of Zillow, Inc. for each share of Trulia, and will own approximately 33% of the combined company at closing.  Current Zillow holders of Class A Common Stock and Class B Common Stock will receive one comparable share of the combined company at closing, and will represent approximately 67% of the combined company. The transaction assumes Trulia's convertible notes will be assumed by the combined company at closing. The value of the deal represents a premium of 25% to Trulia's closing price on July 25, 2014.
The agreement is subject to the satisfaction of customary closing conditions, including the expiration of U.S. antitrust waiting periods and shareholder approval of both companies. Zillow co-founders Rich Barton and Lloyd Frink, who control a majority of the shareholder voting power of Zillow, have agreed to vote in favor of the transaction. In addition, Trulia directors holding 7.4% of Trulia stock have entered into voting agreements with Zillow to vote in favor of the transaction.
To learn more click here.