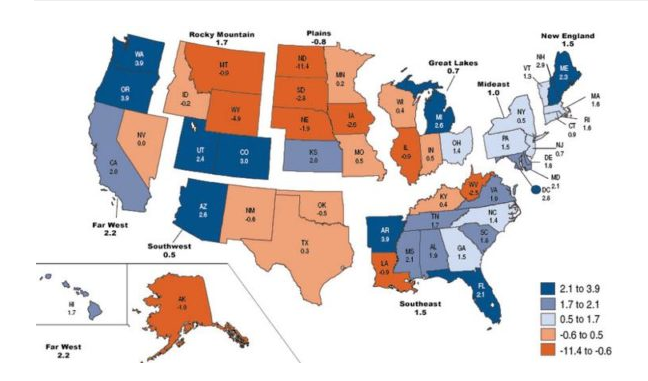 Article originally posted on AZ Big Media on July 28, 2016
Arizona's multifamily market has been enjoying a ten year high lately, so its no surprise six Arizona cities made WalletHub's top ten best cities in the U.S. for renters.
To help prospective renters get the most bang for their buck, WalletHub's analysts compared the 150 largest cities based on their rental attractiveness and quality of life. In making such a comparison, we examined each city across 15 key metrics, ranging from historical rental-price changes to cost of living to jobs availability.
Scottsdale, Ariz.
Overland Park, Kan.
Chandler, Ariz.
Tempe, Ariz.
Gilbert, Ariz.
Plano, Texas
Las Vegas, Nev.
Peoria, Ariz.
Phoenix, Ariz.
Tampa, Fla.
The study also noted the ten worst places, which in this case was the bottom ten of the 150 cities studied, in the U.S. for renters. Arizona municipalities didn't make that list, and it wasn't very surprising either.
Oakland, Calif.
Hialeah, Fla.
New York, N.Y.
Detroit, Mich.
Philadelphia, Pa.
Santa Ana, Calif.
Buffalo, N.Y.
Baltimore, Md.
Moreno Valley, Calif.
Los Angeles, Calif.
Click Here for Full Article in WalletHub