BOISE, ID and PLEASANTON, CA – AB Acquisition LLC (Albertsons) and Safeway Inc. (NYSE: SWY) jointly announced Friday that they have entered into agreements, subject to approval by the Federal Trade Commission (FTC), to sell 168 stores across eight states to four buyers:
>> Associated Food Stores (AFS) will purchase eight stores in Montana and Wyoming;
>> Associated Wholesale Grocers (AWG)/Minyards will purchase 12 stores in Texas;
>> SUPERVALU will purchase two stores in Washington; and
>> Haggen will purchase 146 stores across Arizona, California, Nevada, Oregon and Washington.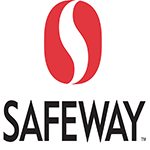 Divestiture of these stores is being undertaken in order to secure FTC clearance of the companies' proposed merger, which was announced in March with the Albertsons Safeway merger and is expected to close in January 2015. The purchase agreements with the four buyers are all subject to approval by the FTC.
Arizona stores on the divestiture list include:
>> Albertsons 174 East Sheldon Prescott AZ 86301
>> Albertsons 1980 Mcculloch Blvd Lake Havasu City AZ 86403
>> Albertsons 7450 E Highway 69 Prescott Valley AZ 86314
>> Albertsons 1350 N Silverbell Road Tucson AZ 85745
>> Albertsons 34442 N Scottsdale Road Scottsdale AZ 85262
>> Albertsons 11475 E Via Linda Scottsdale AZ 85259
>> Albertsons 1416 E Route 66 Flagstaff AZ 86001
>> Safeway 8740 East Broadway Tucson AZ 85710
>> Safeway 10380 East Broadway Boulevard Tucson AZ 85748
>> Safeway 3655 W. Anthem Way Anthem AZ 85086
Under the terms of the purchase agreements, the buyers will acquire the stores, equipment and inventory, and they intend to hire most, if not all, of the store employees upon the closing of the purchase of the stores.. For a complete list of stores to be divested, Albertsons Store List and Safeway Store List.
"We're pleased to have found strong buyers for these stores and to have completed this important step toward combining Albertsons and Safeway," said Safeway President and Chief Executive Officer Robert Edwards, who will serve as the combined company's President and CEO. "We look forward now to the transaction's close, so we can begin working together to enhance the loyalty of grocery shoppers by delivering high quality products, great service and lower prices to become the favorite local supermarket in every neighborhood we serve."
Pacific Northwest grocery chain Haggen will expand from 18 stores with 16 pharmacies to 164 stores with 106 pharmacies; from 2,000 employees to more than 10,000 employees; and from a Pacific Northwest company with locations in Oregon and Washington to a major regional grocery chain with locations in Washington, Oregon, California, Nevada and Arizona.
Founded in 1933, Haggen, Inc. is one of the Pacific Northwest's leading grocery chains. The Bellingham, Washington-based company operates stores in Washington and Oregon under the Haggen Northwest Fresh banner. It is the state's sixth-largest private company with the majority of shares owned by Comvest Partners. Haggen is dedicated to providing its guests with the best of the Northwest. For more than 80 years, it has supported regional farms, ranches, fisheries and other businesses, creating a lasting and sustainable local food economy. Haggen is also deeply rooted in the communities it serves, providing support to local events and partnerships
The company will be led by CEOs John Clougher and Bill Shaner. Clougher, CEO, Pacific Northwest, will have primary responsibility for the northern division of Washington and Oregon. Shaner, CEO, Pacific Southwest, will have primary responsibility for the southern division of California, Nevada and Arizona. The two will work together to steward the company's commitment to its employees, customers, business partners and stakeholders.
After the close of the transaction in early 2015, Haggen will convert all of the acquired Albertsons and Safeway stores to the Haggen banner in phases during the first half of 2015. All Albertson's LLC and Safeway store employees will have the opportunity to become employees of Haggen as their individual stores are transitioned to the Haggen banner. Haggen plans to retain the current store management teams.  To learn more visit haggen.com.