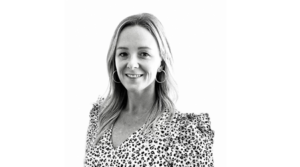 Phoenix-based property manager promotes, relocates Sara Pilar as Regional Director of Property Management
PHOENIX, ARIZONA — Initiating a growth push in the state of Texas, Phoenix-based property management leader Arcadia Management Group (AMG) has relocated and promoted Sara Pilar to Regional Director of Property Management.
In her new role, Pilar will be responsible for the day-to-day management operations of AMG's Texas properties and will also work in tandem with AMG President of Texas Operations Joe Ford to expand the company's property management footprint in the state, to include account growth and the development of its Texas property management team through significant new hires.
"Sara's thorough understanding of property management is matched by her genuine commitment to our clients," said Arcadia Management Group President Gary Shaw. "We're so appreciative that she agreed to relocate to be 'boots on the ground' in Texas – ready to respond to the state's growing demand for property management services in what we consider to be a tremendous market for commercial real estate."
AMG provides property management, construction management, maintenance and accounting services for more than 60 million square feet of commercial real estate space across the United States. Based in Phoenix, the firm entered the Texas market in 2017 and currently manages 4.22 million square feet of commercial space in the state, primarily in Austin, San Antonio and Midland.
With the addition of Pilar, the firm intends to grow its account portfolios in these markets as well as expand into additional Texas cities.
Pilar previously served AMG as a Senior Property Manager, responsible for an award-winning research and development campus in North Carolina's world-recognized Research Triangle Park. Across her career, Pilar has provided property management services for millions of square feet of space spanning medical office, retail, industrial and Class A office holdings.
"I'm thrilled for this next stage in my career, at a company where I truly love the culture, the people, the clients and the values," said Pilar. "I'm ready to dive in to the Texas market as an active member of the CRE community and as a leader tasked with growing our Texas presence through new relationships and an expanded in-house team."
Pilar holds a bachelor's degree in Graphic Communications and an associate degree in Business from Chowan University. She is a Certified Manager of Commercial Properties (CMCP) and a member of the Austin Building Owners and Managers Association (BOMA). Pilar is currently pursuing her Real Property Administrator (RPA) designation through Building Owners and Managers Institute (BOMI) International.