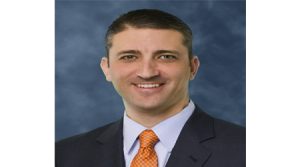 PHOENIX (November 16, 2023) – Scott Drucker, CEO of the Arizona Association of  REALTORS® (AAR), the largest trade association in Arizona, representing more than 54,000 Arizona REALTORS®, has been named the newest member of the Arizona Housing Fund (AZHF) Advisory Committee. AZHF was created in 2019 to address Arizona's growing homelessness epidemic and the fund's committee is responsible for reviewing and approving grant applications from qualified nonprofits to bring more permanent supportive, low-income, and working-poor housing to Arizona. AZHF, which is housed at the Arizona Community Foundation, has raised nearly $2 million so far, and awarded $1.35K in grants to eight Arizona nonprofits for unique projects that will provide more permanent, supportive, and affordable housing for hundreds of formerly homeless Arizonans. The majority of the fund's donations come from the AZHF Escrow Donation Program which involves a voluntary $25 donation upon close of escrow of a home by the real estate agent, brokerage, title company, notary, buyer, and seller.
"As CEO of the Arizona REALTORS®, I am committed to helping others realize the dream of homeownership," says Drucker. I've long been a supporter of the Arizona Housing Fund, so it was an honor to be asked to join the Advisory Committee. It is thanks to the partnership of the private sector and so many Arizona REALTORS that the Fund is able to reduce the number of people experiencing homelessness by funding more permanent supportive and affordable housing. This complex issue will not be solved overnight, but I look forward to continuing to build momentum for this important effort."
Drucker joins Advisory Committee members including AZHF Founder Howard Epstein; Arizona Community Foundation's Senior Director of Impact Investing, Sarah Liguori; Meritage Homes Executive Chairman, Steven Hilton; Arizona Association of Realtors Of Counsel, Michelle Lind; Consultant at Gold Key Consulting, Mike Trailor, Habitat Metro, LLC Owner/Partner, Tim Sprague; and Sheila Harris of Sheila D. Harris Consulting.
"We wouldn't be where we are today without the strong support of AAR," says Arizona Housing Fund founder and Bank of America National OREO Executive, Howard Epstein. "AAR Of Counsel Michelle Lind was instrumental in the launch of the fund, helping to maximize participation among AAR's 54,000 members. I want to thank Scott for continuing AAR's partnership with the Arizona Housing Fund. I'm looking forward to having his support on the committee as we work to address our state's housing shortage and homelessness crisis."