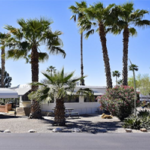 TUCSON, Arizona — The South Forty RV Park Ranch at 3600 West Orange Grove Road, Marana in the Northwest submarket, sold to South Forty RV Resort LLC of Casa Grande, Arizona (George McGavin, Jr.) for $6.5 million ($27,897 per unit).
The 55+ community with 233-spaces includes amenities such as heated swimming pool, hot tub, adult oriented activities, laundromat, recreation lounge, billiards room, card rooms, 30 or 50 amp electrical service to all sites, television room, wireless Internet, exercise room, planned activities, dump station, RV storage available, pets 50 pounds or less are welcome and easy on-off Interstate access.
This was the first investment in Tucson for this buyer who is an experience real estate investor in this market, owning several RV parks in the Casa Grande area.
McGavin paid cash for the property and then secured financing from Bank of America.
Growth in these 55+ parks is driven by retirees on fixed incomes, almost no savings and those who have savings but earning little interest. Over 10,000 folks a day are turning 65 for the next 18 years and despite the prosperity in this country, nearly 25% of households have incomes under $25,000 per year.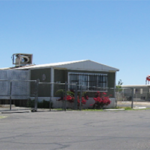 Oracle Junction Mobile Home Park at 35590 South Highway 77 in Oracle Junction sold to the Camille Mouchawar Trust for $2.68 million ($33,500 per unit). The 78 spaces plus two apartments is a 55+ community located in Oracle Junction in Pinal County.
The buyer sold in December, Cottonwood Manor and Esperanza Mobile Home Parks, two adjacent parks located at 6300 S Randall Blvd in the south submarket of Tucson, a total of 83 units, for $2.4 million ($28,916 per unit).
Tom Hoch of Park Properties & Investment in Tucson handled these transactions for the Mouchawar Trust and also represented the sellers Andrew and Mary Bowdin in the sale of Oracle Junction park.
"The property being located in Pinal County between the two Saddlebrooks, and near the new Fry's under construction for delivery Q1 2018 at Oracle and Saddlebrooke Boulevard, made this property extra attractive to the buyers," Hoch said.
For more information, Hoch should be reached at 520.400.0898.
To learn more, see RED Comp #4401 and #4455.