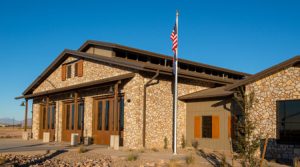 PHOENIX, ARIZ. (Oct. 9, 2023) – The Arizona Masonry Council recently celebrated its 32nd Annual Excellence in Masonry Architectural Awards for outstanding masonry design, workmanship, and creativity with the use of brick, block and/or stone.
The banquet honored this year's finest at the Scottsdale Resort McCormick Ranch with more than 300 industry members in attendance.
"These awards honor architects, engineers, and the design community for their creativity and expression in masonry, and to recognize the builders and producers for their craftsmanship and innovation of masonry products," said Arizona Masonry Council Executive Director Dawn Rogers. "These notable awards represent an achievement that is well respected between both the design and building communities."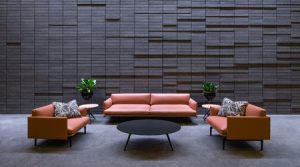 This year's architectural jury panel was from Reno, Nevada. The jury panel included Angela Bigotti-Chavez, AIA, Design Principal, Van Woert Bigotti Architects; Jack Hawkins, AIA, hawkins & associates architecture and interiors; Max Hershenow, AIA, H+K Architects; and Tim Kawcak, President, Kawcak Masonry Inc.
The Craftsmanship Jury consisted of two retired masons from Arizona: Jan Hill retired from Roma Masonry, and Don White retired from Roma Masonry.
Top honor for 2023, the Gold Trowel Award, went to Ravenscroft. The winning team included Music Serving the Word, CRE Properties, owner; Architekton, architect; BDA Design, structural engineering firm; 180 Degrees Design + Build, general contractor; Sutter Masonry, major masonry contractor; and Our Block Co. and Superlite, an Oldcastle company, major masonry suppliers.
The Bart Del Duca Award went to Chris King, Summit Brick. The award is named after Bart Del Duca, who served his entire life in the masonry business. Winners are selected for outstanding performance, service, or significant achievement in the masonry industry.
Category winners:
Monument/Entry Way Citation Awards: Jorde Farms North Entry Monument;
Combs Ranch Monument/Entry
Residential Perimeter Walls Citation Award: Alamar Perimeter Walls
Residential Citation Awards: Lot 16 Pinnacle Peak Vistas; Mountain Modern Retreat; The Artist's Retreat
Residential Merit Award: Ebony and Ivory.
Non-Residential Honorable Mention: Greenlee County South Service Annex
Non-Residential Citation Awards: Avion Center; Ortho Arizona; ASU Thunderbird School of Global Management; Hilton Cavasson
Non-Residential Merit Award: Sahuarita Regional Library; Novel Midtown
Residential Honor Award: Compass Church
Craftsman Residential Award: Cameldale Estates, Lot 5
Craftsman Non-Residential Award: Queen Creek Fire Station #4
The Excellence in Masonry Architectural Awards program is sponsored by the Arizona Masonry Council, a non-profit organization servicing the masonry industry in Arizona
Click here for a video and complete project teams of all the 2023 winners.