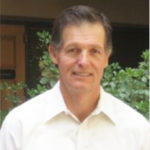 Art Wadlund, Senior Managing Director of Berkadia Real Estate Advisors in Tucson will be the featured speaker at the Southern Arizona Chapter CCIM luncheon Tuesday, April 12, 2015. Art's presentation will be on the very, very hot downtown Tucson apartment market.
Art's background, prior to the sale / merger with Berkadia in December, 2012, began with Hendricks & Partners, where he was one of the founding Partners. Art has been a Tucson real estate broker for over 30 years and focuses 100% on multifamily advisory and brokerage services.
Art has sold well over $3 billion of multifamily properties, and is the all-time Apartment sales leader at Berkadia.
Art with partner, Rob Caylor, developed the 130,000-square-foot mixed-use building at One East Broadway, and has under construction a second apartment building, with retail and parking, similar to One East across the street at One West Broadway. One East is fully leased, with a waiting list, and One West is scheduled for completion in October 2016.
Tucson's downtown has come a long way since revitalization began; there's a symbiotic relationship that exists between Downtown and the Broadway corridor, just as the University and the modern streetcar share a similar relationship. All combine to form a greater urban whole for Downtown Tucson unfolding before our eyes.
Art has been a resident of Tucson since 1974 and has been involved with a number of community activities. He is married with three children and four grandchildren.
The CCIM Luncheon starts at 12:00 - 1:15 with registration beginning at 11:30 at Tucson Association of Realtors building, 2445 N. Tucson Blvd., Tucson AZ 85716
Members should go to Southern Arizona CCIM Chapter to RSVP for this event
Member/Guest Monthly luncheon fee: $25
Walk-In fee, when space is available: $35 (walk-ins must be members or guests)