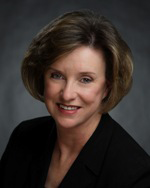 PHOENIX, AZ – Big hospital mergers. New models for inpatient and outpatient care. The fallout of Prop 480.
These and other topics will be discussed by featured speaker, Betsey Bayless, President Emeritus of the Maricopa Integrated Health System (MIHS), at the December lunch sponsored by the Arizona chapter of CoreNet Global.
Bayless' presentation, "The Next Chapter in Arizona Healthcare and Hospitals," will also touch on new construction, design and real estate deals for Arizona; along with the future of the Affordable Care Act in Arizona.
The event is scheduled for Wednesday, Dec. 17, at Phoenix Country Club. Registration begins at 11:30 a.m. followed by Bayless' presentation. Price is $35 for CoreNet Global Arizona members and $70 for non-members and includes the program, lunch, and networking.
Bayless also served as Arizona's Secretary of State, served on the Maricopa Board of Supervisors, and was Director of the Arizona Department of Administration.