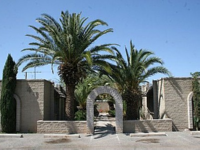 The Central Submarket is near the University of Arizona and the most highly sought after location for multifamily investment properties.  The sales were brisk at year end for smaller multifamily units in this area. The average price per unit in this area was $64,763 per unit, with a median sale price per volume was $215,000.
Central Submarket Sales:
A duplex at 1090 E Alvord in Tucson sold for $124,900 ($60,950 per unit). The seller was SL Price IRA Investments of Scottsdale and the buyer, Kurt & Cheryl McMillen for the 2,700 SF building (built 2008) on .18 acre lot. Units consists of a two-and three bedroom unit. Judy De La Ossa of Homesmart Advantage represented both seller and investor.
A triplex at 3102 N Mountain Ave in Tucson sold for $219,900 ($73,300 per unit). The investor was Patrick and Francie Riley of Tucson and the seller, David and Sinead Steele of Tucson. The 3,727 SF building was of burnt adobe construction (build 1963) on .23 aces. The unit mix was all two-bedroom units.
A duplex at 501 E 5th Street sold for $150,000 ($75,000 per unit). Each two-bedroom unit had wood floors and porches in West University Historic District. The investor was Shawn Burke of Oakland, CA and the seller, Robert & Barbara Pack of Blacksburg, VA. The 1,456 SF building (built 1914) is on a .12 acre lot.
A six unit apartment building at 45 E Limberlost Dr in Tucson sold for $370,000 ($61,666 per unit). The unit mix was four 1-bedroom and two 2-bedroom units. The 3,872 SF property (built 1974) is on a .52 acre lot. Peter Deluca of Realty Executives represented the seller.
A triplex at 847 N 2nd Avenue in Tucson sold for $290,000 ($96,666 per unit). The 2,209 SF brick building (built 1937) is on a .19 acre lot with two 2-bedroom / 1 bath and one 1-bedroom unit mix. The seller was KSW Properties of Tucson (Kaukaha Watanaube) and the buyer was David & Janice Bullock of Tucson. 
A duplex at 1339 & 13445 N Howard Blvd sold for $137,800 ($68,900 per unit). The 1,224 SF building (built 1947) is on a .21 acre lot. The seller was David & Natasha Taplin of Tucson and the buyer, Pui Foon Lai of Morenci, AZ. 
A 14-unit apartment at 302 W Flores, the former Silver Saddle Apartments, in Tucson sold for $215,000 ($15,357 per unit). The 5,839 SF building (built 1948) sits on .42 acre lot. The buyer was Foundation for Health Research and Prevention( Glenn Heidemann) of Tucson and the seller was Sue Mattson of Tucson. 
Login for additional information.