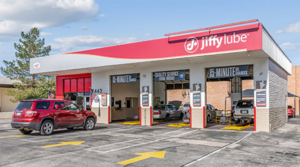 TUCSON, ARIZONA – A California investor quickly snatched up the Jiffy Lube at 7443 East Broadway Blvd. in Tucson the day it came on the market. The investors were in Tucson to visit some other investment properties and drove by this Jiffy Lube just as Dalton Barnes' For Sale sign was going up. They quickly had their agent in contact with Barnes and made an offer.
The asset sold for $1.038 million ($557 PSF) in this all-cash transaction that closed on March 18, 2020, just days before the coronavirus shut down.
"The took the deal 85 days to close," Barnes told us. "But, the listing was just beginning to be advertised online, about five days after the listing agreement was signed, when the offer came to us. It was all very fast."
Built in 1978, the building was built for Jiffy Lube and has six grade level doors for three drive-thru service bays. The seller had a clean phase I Environmental Report for the property and a new ten year lease signed with the tenant. It is an ideal property for passive income investors.
Headquartered in Houston, Texas, the first Jiffy Lube store was established in Ogden, Utah by Edwin H. Washburn as early as 1971. Today, there are about 2,000 Jiffy Lube franchises in North America, all of them independently owned by 252 operators, with about 24 million customers each year.
Dalton Barnes with Matthew Real Estate Investments in Austin, Texas represented the seller, Lone Cattle Tucson, LLC of Chicago. John Battle with Lee & Associates in Calabasas, Calif. represented the buyers, 7443 E Broadway, LLC from Granada Hills, Calif.
For more information, Barnes can be reached at 214.692.2930 and Battle can be contacted at 818.444.4908.
To learn more, see RED Comp #7655.