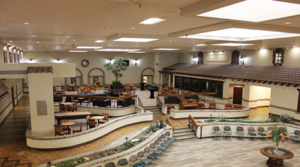 TUCSON, Arizona — After more than a year of planning, development, and construction, Caylor Design and Construction has completed the refurbishment of the Holidome Hotel into Gospel Rescue Mission's new men's shelter, the H.S. Lopez's Family Foundation Center of Opportunity.
The complete renovation and remodeling of the 45,000-square-foot main building of this iconic hotel and conference center enables Gospel Rescue Mission to greatly enhance and expand the homeless shelter and recovery services they will now be able to provide.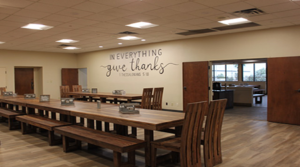 Caylor provided the leadership team that, along with Gospel Rescue Mission volunteers, successfully coordinated and facilitated the transformation of the old hotel into a modern facility that includes shelter beds, classroom, workforce development, and office space, a chapel, medical and dental clinics, dining rooms, a full kitchen (capable of preparing 3,000 meals daily), and a 150-seat multi-media theater perfect for chapel services and classes.
This new facility, the first of its kind in the country, has been called "amazing" by staff and volunteers alike. It will allow Gospel Rescue Mission to greatly expand their current capacity, dramatically increasing the number of individuals they can help with vital human services ranging from shelter housing to workforce development and assistance in accessing government assistance.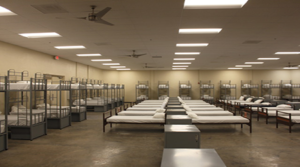 Eventually, there will be even more buildings on the property.
There is an open house on Saturday from 11 a.m. to 2 p.m. Anyone is welcome to walk through and see the facility before everyone moves in.
The address of the facility is 4550 S. Palo Verde Road.