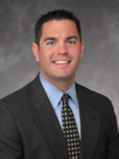 Up & Coming Brokers Sweep Emerging and Rookie Broker of the Year Awards
Phoenix – CBRE brokers Rusty Kennedy and Cooper Fratt have been honored at the Best of NAIOP, an annual competition sponsored by the Arizona Chapter of the National Association of Industrial and Office Properties (NAIOP). Senior Associate Rusty Kennedy was named NAIOP's Emerging Broker of the Year, while Associate Cooper Fratt was honored as NAIOP's Rookie Broker of the Year.
Part of one of the market's top industrial brokerage teams that also includes Senior Vice Presidents Pat Feeney, Dan Calihan and Joe Porter, Rusty Kennedy was involved in the sale of more than ±3.7 million square feet of industrial/flex space and 237 acres of industrial land in 20 transactions and ±1,448,267 square feet in 54 leasing transactions in 2013. Recognized as one of the top young brokers in the Phoenix metropolitan area, Kennedy's leadership extends past the commercial real estate industry into the community as a whole. In addition to the honor of Emerging Broker of the Year, his past achievements include NAIOP AZ Developing Leader of the Year Award Recipient 2011 & 2012 and NAIOP National "Developing Leader of the Year" Award Recipient 2012.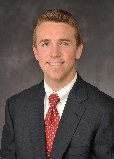 A member of the brokerage team of Senior Vice Presidents John Werstler and Jerry McCormick, Fratt was involved in the completion of 6 industrial sale transactions totaling ±207,765 square feet and $9,761,000 in total consideration, 9 industrial land sale transactions totaling 131.14 acres and $24,802,591 in consideration and 26 industrial lease transactions totaling 567,395 square feet. Fratt, who started with CBRE in research in 2008, began his brokerage career in October of 2012. Since that time he has significantly increased his team's revenue and marketing platform and has established himself as one of the most hard-working, honest young brokers in the market.
"No one is more deserving of these honors than Rusty and Cooper. Their hard work, dedication to client success and ever deepening market knowledge exemplify what it takes to succeed in this business," said Craig Henig, senior managing director and Arizona market leader. "Brokerage professionals like Rusty and Cooper are the future of commercial real estate and CBRE is proud to have them on our team."
NAIOP, a trade organization for developers, owners and investors in industrial, office and related commercial real estate recognized the award recipients at a banquet held March 27, celebrating its "Best of NAIOP 2013" competition. CBRE's additional honorees included Tom Adelson, Jim Fijan, Jerry Roberts and Corey Hawley who were awarded the coveted Office Brokerage Team of the Year.
Kennedy can be reached at (602) 735-1712 and Fratt is at (602) 735-5555.