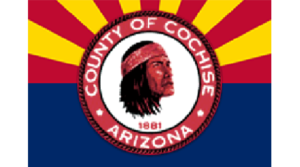 BISBEE, ARIZONA — The public will have recreational access to an area of the Whetstone Mountains with previously restricted entry, following an agreement between Cochise County and a local land owner.
El Dorado Benson LLC, (El Dorado Holdings) the developer planning to build the Villages at Vigneto, has agreed to sell an access easement located on its property between State Route 90 and the Coronado National Forest on the northern side of the Whetstone Mountains. The company owns approximately 12,167-acres of land adjacent to the Coronado National Forest.
The cost of the purchase to County taxpayers will be just $10 – the amount El Dorado has agreed to sell the easement for.
The agreement will give recreational users the right to pedestrian, vehicular and equestrian access between the state highway and U.S. Forest Service land, as well as allowing them to park in a designated area. Overnight parking and camping will be prohibited.
"Federal and State agencies, as well as the County, have tried for many years to secure public recreational access to this area of the Whetstone Mountains," said County Administrator Ed Gilligan. "We are delighted to have come to this agreement with El Dorado Benson and to finally allow the public the access they have been seeking."
The access road will initially consist of a single lane, unpaved road intended for high clearance vehicles. It is not yet known when construction of the road will begin.
Peggy Judd, County District 3 Supervisor, said, "The acquisition of this easement promotes public access to open spaces in accordance with the County's Comprehensive Plan. Its location near large population areas of the County means many people will be able to enjoy the recreational activities offered by the Coronado National Forest."