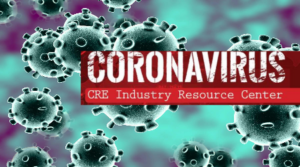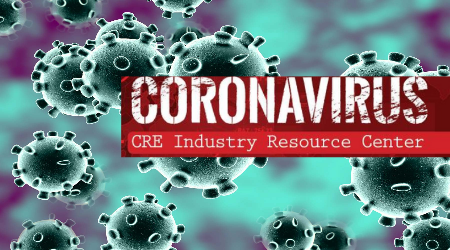 National Real Estate Investor had publsihed a list of resources  many of the major North American commercial real estate industries have delivered for guidance and resources to the Commercial Real Estate industry on how to handle the continuing coronavirus outbreak.
Here is a centralized list with links to the resource pages and statements provided by those groups. Go here for future updates.
If you have links to additional resources to add to this page, please contact David.bodamer@informa.com.
Alternative and Direct Investment Securities Association
Statement on its upcoming 2020 Spring Conference, "The health and safety of our members and attendees is our top priority, and we are monitoring the COVID-19 (coronavirus) situation and guidelines set by the U.S. Centers for Disease Control and Prevention and the World Health Organization. We are working closely with the Rosen Shingle Creek resort to ensure that all appropriate measures are being taken to safeguard the well-being of our attendees, including the aggressive use of disinfectant cleaning procedures throughout the hotel, including the exhibit hall and meeting rooms, and the addition of more hand sanitizing dispensers readily available to all attendees." (March 10)
American Hotel & Lodging Association
The Facts About Coronavirus (frequently updated page with a number of links)
AHLA Joins Business Leaders to Discuss Response To Coronavirus (Updated March 4)
Hotel CEOS meet with President, Vice President on Urgent Assistance to Keep Hotels from Shuttering (Updated March 17)
American Seniors Housing Association
Coronavirus Preparedness & Response for Senior Living Communities (Updated March 2)
Upcoming webinar, Coronavirus Preparedness and Response Strategies, scheduled for Monday, March 9, 1:00 pm EST
Building Owners and Managers Association International
BOMA Coronavirus (COVID-19) Guide (Downloadable PDF)
CORENET Global
CORENET GLOBAL'S COVID-19/Coronavirus Resources (Updated March 16)
Building Enterprise Resilience: Coronavirus (COVID-19) Roundtable 
International Council of Shopping Centers
Coronavirus Information & Resources 
ICSC events through April 10 have been suspended. RECon is still scheduled to take place, but the cancellation deadline has been extended to April 13. (Updated March 11)
ICSC extends the suspension of all events, including RECon, through June 30, 2020. (Updated March 13)
Retailer Updates Due to COVID-19 (Updated March 17)
COVID-19 Updates for the Retail and Real Estate Industry (Updated March 17)
ICSC Urges Congressional Support for Retail Real Estate (Updated March 17)
Institute of Real Estate Management
IREM statement and actions on Coronavirus disease (Updated March 5)
Internal Revenue Service
Coronavirus Tax Relief (Updated March 17)
Moody's
Moody's Corporation is now offering its research and views on the credit and economic impact of the coronavirus (COVID-19) via a dedicated website, available to the public. (Updated March 10)
National Apartment Association
Guidance for Dealing with the Coronavirus  (Updated March 17)
NAIOP
NAIOP has canceled the I.CON Spring 2020 conference in Huntington Beach, California. (Updated March 13)
NAIOP (Washington State Chapter)
NAIOPWA Update on Novel Coronavirus (COVID-19) (Updated March 3)
National Association of Realtors
Coronavirus: A Guide for Realtors (Updated March 4)
NAR Announces Changes to Upcoming Conference Schedule (Updated March 5)
National Association of Real Estate Investment Management
Member survey conducted March 3 sharing adjustments to travel plans  (Updated March 3)
NAREIT
The Coronavirus, Commercial Real Estate and REITs (Updated March 5)
National Multifamily Housing Council
Coronavirus Preparedness for Apartment Firms (Updated March 16)
NMHC Emergency Preparedness Listserve Sign Up (Updated March 10)
NMHC Event Update (Updated March 10)
NMHC Calls on Lawmakers to Provide Direct Financial Assistance to Renters (Updated March 14)
NMHC Advocacy During the Coronavirus Pandemic (Updated March 19)
Real Estate Roundtable
"The Roundtable's Homeland Security Task Force (HSTF) and the Real Estate Information Sharing and Analysis Center (RE-ISAC) are in close contact with the Department of Health and Human Services (HHS) and the Centers for Disease Control and Prevention (CDC) to provide useful information to the real estate industry on the coronavirus threat as it continues to evolve." (updated Feb. 28)
CANCELED – 2020 Spring Roundtable Meeting 
SIOR
SIOR has developed the Community Assistance and Relief in Emergencies (CARE) Program to help facilitate support during times of need such as right now. (Updated March 19, 2020)