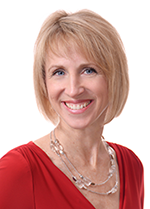 TUCSON, Arizona - On Jan. 1, 2017, Barbi Reuter transitioned over as President of the Tucson-based commercial real estate firm, Cushman & Wakefield | PICOR. She was serving as the company's Chief Operating Officer (COO). Current President and managing shareholder Mike Hammond will remain with the company, serving as its CEO and chairman.
"Barbi's promotion to President is the natural step forward for Cushman & Wakefield | PICOR," said Mike Hammond. "Barbi's focus on relationships and client solutions will further the model we established when we began the company in 1985, while also helping us to create new market opportunities, leverage Cushman & Wakefield's resources for our clients' benefit, and advance recruiting and employee development."
Reuter said she is excited to lead this new era for Cushman & Wakefield | PICOR, which she explained is part of a leadership succession plan the company developed years ago.
"We have always had an exceptional culture and entrepreneurial environment here," she said. "We are as strong as ever, and I am thrilled to work beside our team of shareholders, providing a path to success and growth opportunities for our clients, employees, and greater Tucson."
Reuter explained the company will continue to take an active community role, supporting initiatives that are in the best interest of Southern Arizona. Serving as a member of the Arizona Department of Transportation Board, Hammond will increase his transactional work north and south of the border, and advocate for regional issues.
Reuter has been with the firm since its inception, hired by founder Hammond while in college in 1985. She launched and managed the firm's market-leading Property Management Division through 2007, when she moved into company leadership. She was appointed COO in 2014, managing operations, research, finance, and marketing and communications. Reuter is completing a two-year term on the national board of CREW Network to focus her efforts in the local community, serving on the boards of Tucson Metro Chamber, Tucson Girls Chorus, and YMCA of Southern Arizona.