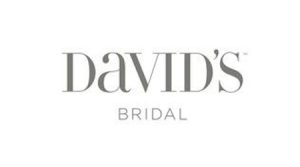 (June 23, 2023) -- After 70 years in the business of dressing customers for all of life's special occasions, David's Bridal, LLC, announced on April 17th that the Company and certain of its subsidiaries filed voluntary petitions for relief under Chapter 11 of the U.S. Bankruptcy Code ("Chapter 11") in the United States Bankruptcy Court for the District of New Jersey. The Company expects to file a recognition proceeding in Canada, and a subsidiary of David's Bridal expects to commence an administrative proceeding for its business in the United Kingdom.
Most of David's Bridal stores have remained open, intending to continue operating in the ordinary course, including fulfilling all customer orders without disruption.
Additionally, the Company's online platforms, including its Pearl platform and vendor marketplace, remain available and accessible to brides for their wedding planning needs.
The Company updated its Landlords on June 21st on a conference call to seek rent concessions.
James Marcum, Chief Executive Officer of David's Bridal, spoke on the call:
In 2022, the Company had material revenue declines that significantly impaired its available liquidity late in the year.
Despite support from its asset based (ABL) and term lenders, as well as cost reduction actions by management, it was compelled to launch a sale process managed by Houlihan Lokey in March of 2023 and ultimately seek bankruptcy protection in April.
Since filing for bankruptcy, the company and its advisors have continued the process of exploring every possible alternative that would enable David's Bridal to continue operating as a viable entity while also beginning the process of liquidating inventory and stores in parallel.
During this timeframe, our debtor-in-possession (or DIP) Lenders have continued to fund our operations on a discretionary basis.
The original buyer bid date established with the Court and the lenders was May 30th, subsequently extended to June 8th, June 15th, and June 20th.
The Company began the process of liquidating and closing stores in mid-May, approximately 49 of which will be completed this month and approximately 50 of which remain in the process.
During this sale process, our advisors reached out to over 130 potentially interested parties, a significantly smaller subset of which elected to sign NDAs and engage in preliminary diligence.
From that process, only a few parties, who have since fallen away, expressed an interest in a potential going concern solution. We received no credible bids for the company from parties willing to provide capital to enable David's to continue operating.
The Company has received a proposal from an existing lender willing to potentially make an investment in (and purchase) David's as a 195-store-going concern. Still, that investor must be confident that the company has sufficient liquidity to make it through to the end of this year, after which liquidity is expected to recover.
While the Company is confident that the business can again be successful in the future, reaching that objective requires both the right capital structure and sufficient runway.
Without concessions from ABL lenders, term lenders, and landlords, we do not believe anyone will provide the necessary capital without assurance of a reasonable timeframe and sufficient liquidity to enable a turnaround in company performance.
I cannot emphasize enough how tenuous the current situation is and the need for all parties to move extremely quickly for there to be a chance of completing what is a very difficult transaction.
A transaction that provides sufficient liquidity for David's to operate through the remainder of 2023 requires (i) at least $20mm of new capital, (ii) significant accommodations and additional borrowings from our ABL lenders, (iii) permanent reductions in David's corporate staff to support a smaller ongoing store base, and (iv) rent concessions from landlords to reduce our cash outflows during the remainder of this year.
If any one piece of this puzzle does not come together, then we do not have a going concern alternative and will proceed with full liquidation of the remaining 195 stores beginning July 1, 2023.
What We Need from Landlords:
Abatement of gross rent (including pass-throughs) for five (5) months from July-November.
Full rent payments to resume in December.
Those landlords that do not participate in this agreement will most likely see their locations closed in July.
As always, we value our real estate partners, and like during Covid, we are only asking for what we absolutely need to survive.
Kirkland & Ellis LLP and Cole Schotz P.C. are serving as legal counsel, Houlihan Lokey Capital, Inc. is serving as an investment banker, BRG is serving as financial and restructuring advisor, Osler, Hoskin & Harcourt LLP is serving as Canadian legal counsel, C Street Advisory Group is serving as a strategic communications advisor, and Omni Agent Solutions is serving as claims and noticing agent to the Company. David's Bridal has retained Gordon Brothers to assist with inventory sales.