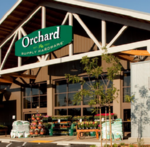 Lowe's Companies, Inc. (NYSE: LOW), the world's second largest home improvement retailer, has announced further progress in its plans to acquire the majority of assets of Orchard Supply Hardware of San Jose, California, including 72 stores, for approximately $205 million in cash, plus the assumption of payables owed to nearly all of Orchard's supplier partners, subject to Bankruptcy Court approval.
On June 17, Orchard Supply announced an agreement for the business to be acquired by Lowe's through a voluntary Chapter 11 process. Lowe's entered into a purchase agreement with Orchard that would serve as the "stalking-horse bid" in a Bankruptcy Court-supervised auction under Section 363 of the U.S. Bankruptcy Code. Interested bidders were required to file initial bids with the Court by August 9, 2013. Orchard reported annual revenue of $657 million for fiscal 2012.
Lowe's has been advised by Orchard that no additional bids were received by the deadline of August 9, 2013. The transaction will be presented to the Bankruptcy Court for approval on August 20, 2013, and Lowe's anticipates completing the acquisition by the end of August.
Lowe's plans to have Orchard operate as a separate, standalone business, retaining its brand under the leadership of Orchard's current management team. Lowe's plans to acquire the locations most complementary to its current strategy and store footprint.
Once completed, the acquisition will enable Lowe's to expand its presence in California and reach a new customer base through the addition of Orchard's smaller-format stores in densely populated areas. Orchard's neighborhood hardware and garden stores offer a product selection focused on paint, repair and backyard categories in approximately 36,000 square feet of selling space, compared to 113,000 square feet of selling space for an average Lowe's home improvement store. Lowe's currently operates 110 stores in California.
Robert A. Niblock, Chairman, President and CEO of Lowe's, said, "We are very pleased to be moving forward with the acquisition process. Strategically, the transaction will provide Lowe's with an attractive opportunity to increase our store footprint in California, where we are currently underpenetrated, through a neighborhood store format that is complementary to our strengths in big-box retail. Orchard's hardware and garden stores have a loyal customer base and are situated in high-density, prime locations that are difficult for larger format retailers to enter. We see significant potential for Orchard as a standalone business within Lowe's portfolio, and we look forward to the opportunity to participate more fully in California's economic recovery."
Goldman Sachs is acting as financial advisor to Lowe's, while Hunton & Williams LLP is acting as legal advisor.
With fiscal year 2012 sales of $50.5 billion, Lowe's Companies, Inc. is a FORTUNE® 100 company that serves approximately 15 million customers a week at more than 1,750 home improvement stores in the United States, Canada and Mexico. Founded in 1946 and based in Mooresville, N.C., Lowe's is the second-largest home improvement retailer in the world.