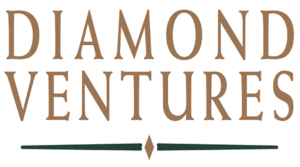 TUCSON – Diamond Ventures announced today that Nathan Levy has been named Director of their new office in Denver, Colo., which opened on June 20, 2016.
"We are excited about our growth plans in Denver and the surrounding region, and extremely pleased that Nathan Levy will be directing this expansion," said David Goldstein, president of Diamond Ventures, Inc. "Nathan knows the Denver market, and has gained diverse, valuable management experience working in real estate investment, venture capital and private equity at our Tucson office."
Levy will be responsible for developing, acquiring and managing Diamond Ventures' real estate and venture capital investments in Colorado, as well as other markets including Utah and Texas.
"I am very pleased that my grandson, Nathan Levy, will lead this important expansion for our company, said Donald R. Diamond, founder of Diamond Ventures. "I am very proud that Nathan shares the same passion and vision that I do for business investment and real estate development, and has chosen a similar career path that I chose more than 50 years ago."
Levy received a master's degree in business administration and a master's degree in information systems from Boston University's Questrom School of Business, after receiving a bachelor's degree in international business administration from University of Denver's Daniel's College of Business.